Rock all the latest summer trends and feel good in your skin with American Eagle. Whether you're into bold prints, fresh denim styles, or you just want to try out a new crop top outfit, there's always a good reason to take on a fresh summer trend and put your spin on it. We're here for these styles because they're all about feeling good no matter what you're up to. Want to show some skin in a crop top? Go get it. Feel like keeping things light and breezy in a printed dress? You look good doing it. Searching for the right pair of jeans in a new wash with all the best details? Do you, boo. You can go for bold in all kinds of new prints, colors and styles that were made for making your moves, your way.
All about prints
Want to step out of your comfort zone and look good doing it? Fresh summer prints are there to step up your style game with vibrant colors and tones that elevate your look every time you wear them. They come in all kinds of patterns and designs, ranging from super-hot animal prints like leopard and cheetah to more classic prints like stripes, ditsy and floral. Try wearing a printed dress or skirt with a pair of sneakers for a look that's always ready for your next adventure, or keep things classic with sandals that easily transition from work to play when you want. Fresh summer prints take your favorite romper, jumpsuit, skirt, or dress and make them even better so you're always ready for your next concert / date night / going out night / whatever else.
Denim for days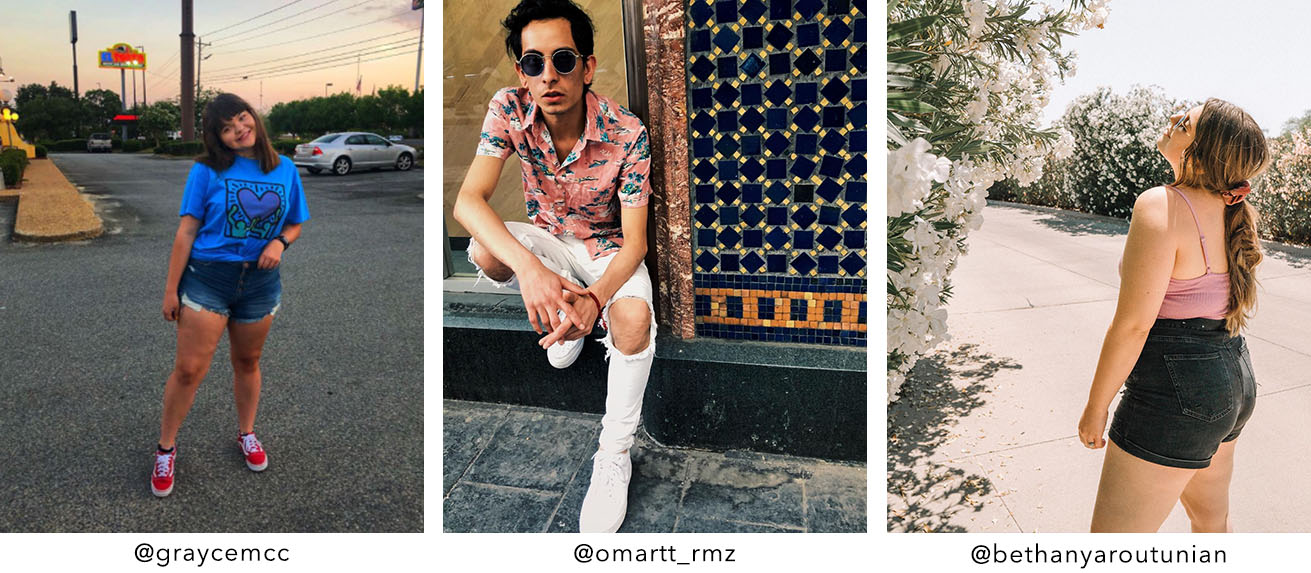 Since we're always coming out with new fits and styles based on what you want, you can feel confident trying out a new silhouette or a new denim wash this summer. For guys, we've got new men's jeans fits like the Athletic fit jean designed with more room through the thigh, and the stacked skinny jean, made with a longer inseam for a stacked effect at the ankle to draw attention down to your sneakers. For girls, Curvy shorts and jeans are there serving LOOKS everywhere you go this summer. Try jeans and shorts in all kinds of new washes ranging from light to dark to show off your style, and make sure you have all the right elements like frayed hems, ripped knees and other must-have deets.
Crazy for crops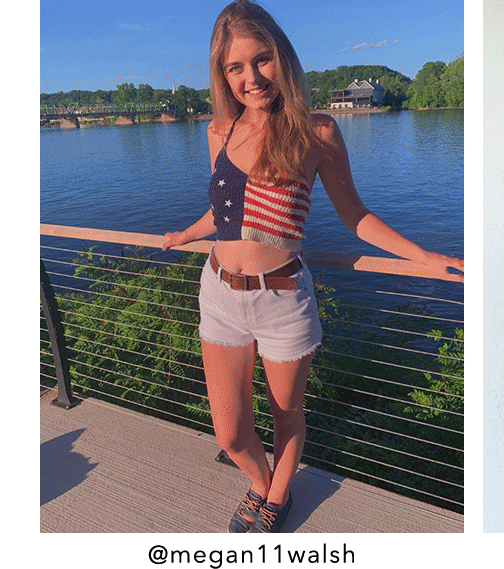 We couldn't be more into crop tops right now if we tried. This iconic style is made for breezy nights, warm days and everything in between. With all kinds of design options to choose from, you can have a different crop top for every day this summer. Tube tops offer a slim fit that goes with anything, and cropped halter tops offer a classic silhouette with the shorter length you love. Cropped t-shirts are another summer fave since they keep things light and comfortable, and cropped tank tops make sure you can show off some skin whenever and wherever.
Feeling ready to take on your next big event with the latest summer trends? Show off all your cute summer outfits by tagging us on Instagram & Twitter with #AExME or #AEJeans @americaneagle and you could be featured on our site, social media or blog!