With the official kick-off to summer starting earlier this week with Memorial Day, it's time for more sunshine. Cue all the bonfires, road trips and long weekends you have planned this season. And since Memorial Day is usually the first weekend pools are open, it's also time to refresh your swimwear, too. What's better than a bold & bright red, white and blue swimsuit from American Eagle or Aerie for all your summer plans? Not much.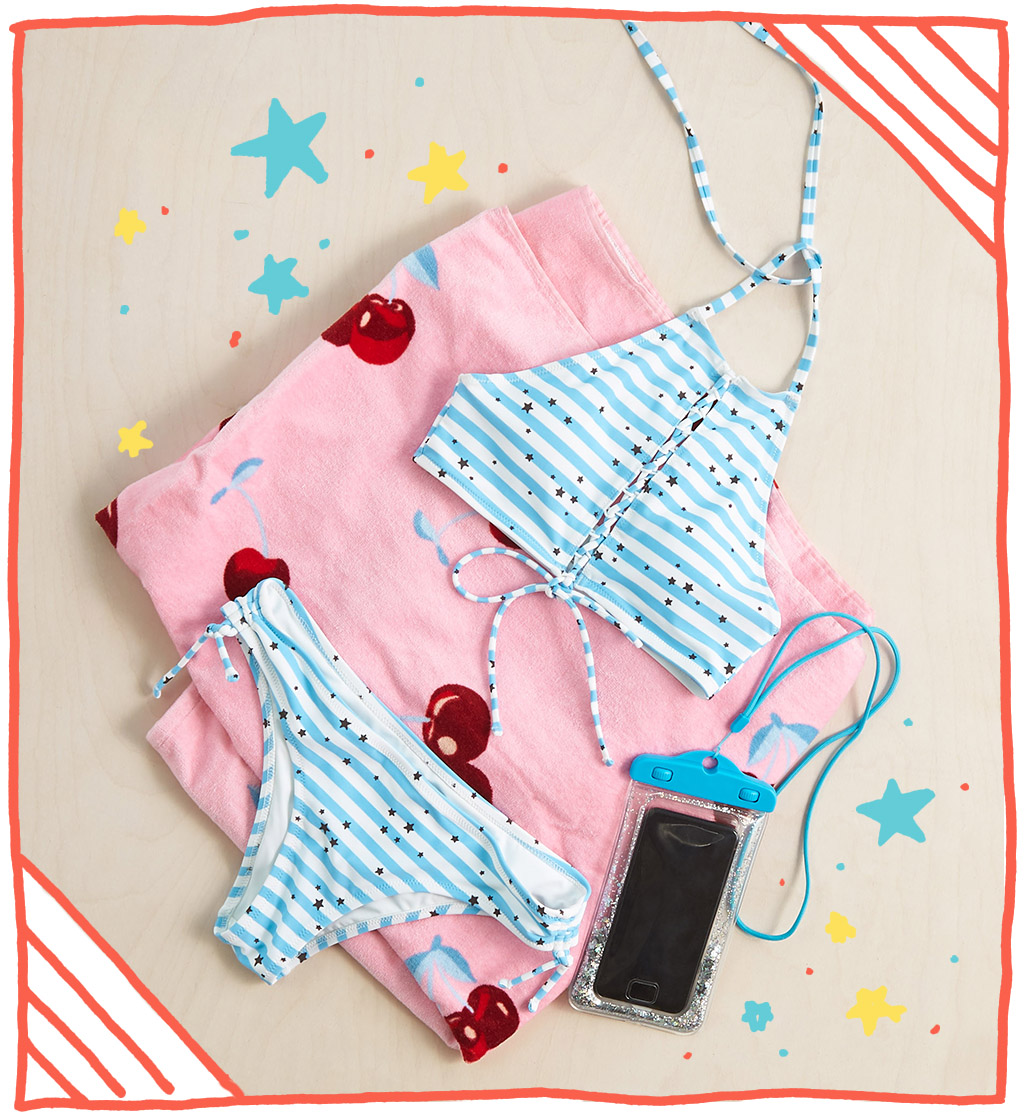 Wherever you're headed for summer break – the beach, the pool, the lake – stay ready for everything that comes your way with new swimwear featuring patriotic prints, colors and designs. American flag swimsuits are a staple this time of year, so suit up in our red, white and blue bathing suits that go with everything else in your Americana-themed outfit. Wear them with your fave American Eagle jeans, shorts and tops and you're set with an on-trend look that's always right for summertime.
Americana bathing suits are just right for all the parties you're going to attend this summer, too. Family cookout? Done. 4th of July trip to the beach? Got it. Dive right into the party with Aerie swimsuits made with statement-making prints and fits that always feel good. Pick out a one piece bathing suit or mix and match your bikini tops and bottoms to create your ideal swim style, then wear them with sunglasses, sandals and other must-have accessories for a feel-good vibe everywhere you go this season.
For guys we've got Americana swim shorts in the classic board short fit, 6" swim trunks and 8" swim trunks so you always have the fit and feel you're looking for. You can't go wrong with the fresh prints, colors and designs of American Eagle swimsuits for your next pool party or trip to the beach. Designed with quick-drying fabrics and all the best details like drawstring waistbands and water-draining pockets, these swim shorts mean business when it's time for your next day at the pool. Wear them with slides and red, white and blue baseball hats and you're good to go with your Americana-themed look this summer.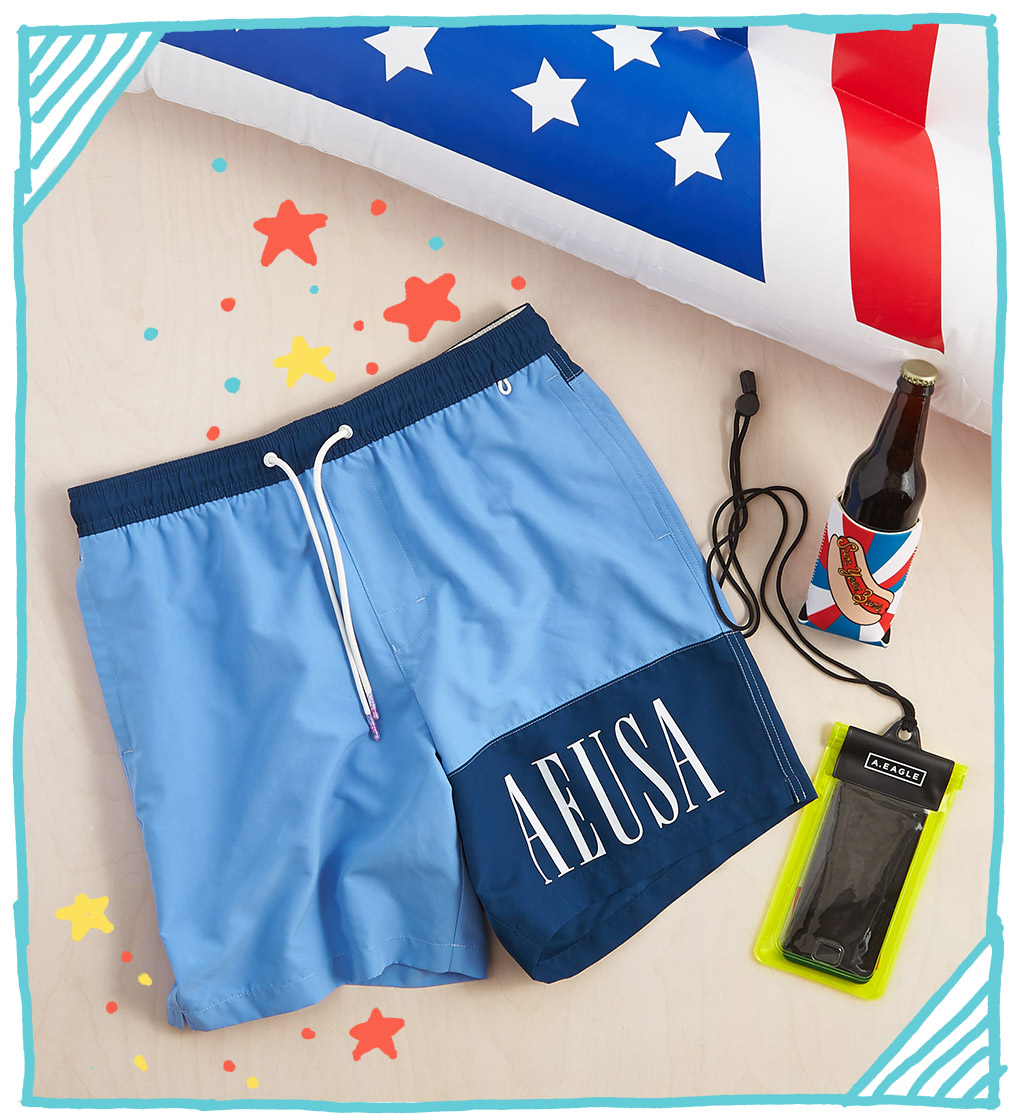 Check out the full Americana shop for men and women to find all the other necessary elements like shirts, sandals, hats and other accessories designed to keep you looking good and feeling even better.

Show off your red, white & you outfits by tagging us on Instagram & Twitter with #AExME or #AEJeans @americaneagle and you could be featured on our site, social media or blog!
WHAT IS AExME? | ADD YOUR PHOTO