Each month, a new curated trend collection. Just for you.
Our first drop was inspired by the vibrant colors, patterns, and style of Venice Beach. And our second drop is ready to throw down with some old-school-inspired style you're going to love. The '90s Riot collection is full of looks that will add major '90s vibes to your outfit of the day – from flannel shirts to destroyed denim and bold animal prints to military-inspired details – so you can rock the look you want, when you want it. Shop specially curated looks or pick and choose your favorite pieces to create your own take on '90s-grunge-inspired style. Either way, you can take what we make and make it yours with AE Studio.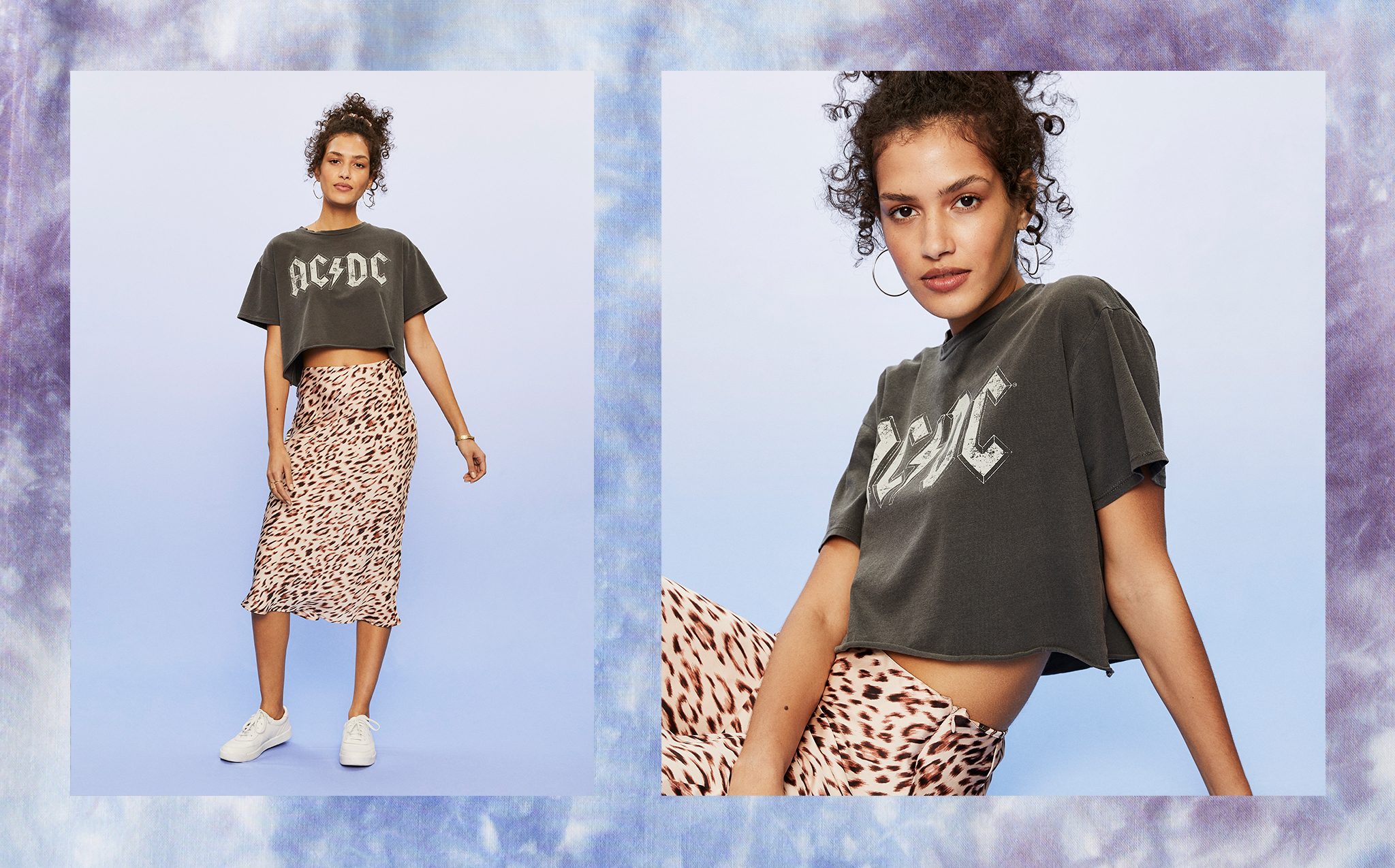 Why we love the '90s
What's NOT to love about '90s style? During that magical decade, you could easily put together outfits that were both on-trend and also comfortable and freeing at the same time. If you wanted to give your favorite dress a little more edge, you'd just wear it over your American Eagle jeans. Boom, done.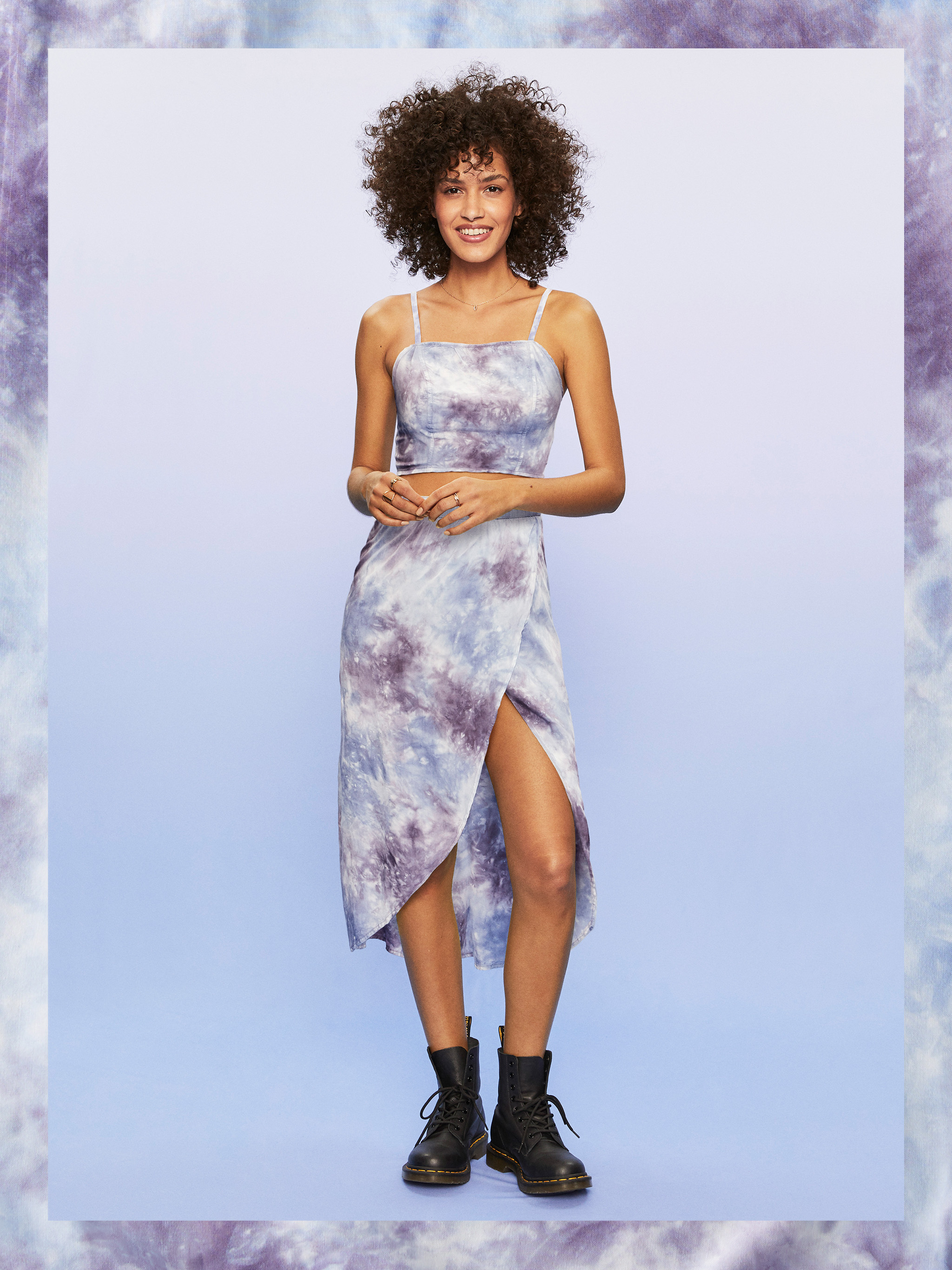 Whether you're looking to refresh your style with something new or simply revisit some of your favorite trends of the past, there's probably something you'll love in the latest AE Studio collection. Inspired by the runway and our favorite '90s fashion icons, it goes beyond typical grunge style with feminine touches like printed dresses, flowy silhouettes, classic babydoll shirts, and even a little bit of glam.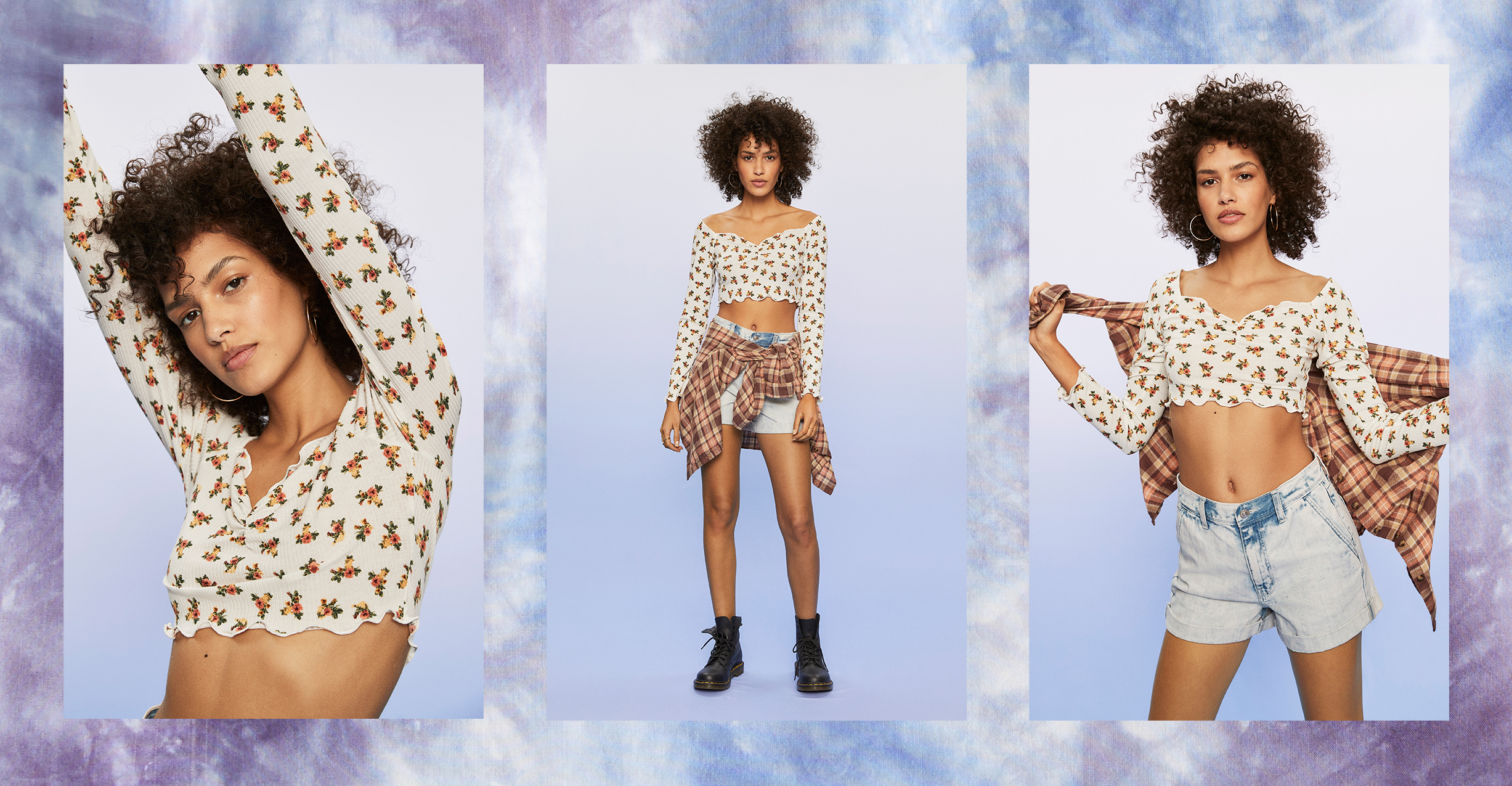 Mix and match crop tops with your light wash jeans and biker shorts for a totally '90s vibe, or rock your band t-shirts with a floral skirt for a contrasting look at your next concert. Want to show up to your next date with a bangin' outfit that just won't quit? Try a satin jumpsuit with your fave leopard-print sneakers. Show off your laid-back grunge side with a mesh top and cargo pants for a look that's always on-trend. And don't shy away from the bold side of '90s clothing either – maybe a slip dress featuring snake skin printed fabric to add some wild style to your outfit of the day? Round out these '90s looks with your go-to boots, flannel shirts, denim jackets, and other outfit finishers to complete the grunge style your way. No matter what your favorite things are about the '90s, you can elevate your throwback looks with this collection.
Never heard of AE Studio? No worries, we gotchu. AE Studio is a monthly collection designed to outfit you with the latest fashion trends, style inspiration and looks we're into. Specially curated to update your look with the latest and greatest color and design trends, AE Studio is a fun way to hit the "reset" button on your style whenever you want. Shop the full AE Studio collection and upgrade your style monthly.
Show us how you rock your AE Studio '90s Riot outfits on Instagram & Twitter with #AExME @americaneagle and you could be featured on our site, blog or social media!