Inspired by the bold voices of people like YOU,

we've introduced the AExME Council,

our first-ever

crew of young advocates and change makers. In this guest post, AExME Council member Gabby Frost shares why it's so important to talk about mental health and how her organization, the Buddy Project, helps prevent suicide.
Want to show your love for Gabby and the Buddy Project? We're proud to share 100% of sales of this limited-edition hoodie to support the Buddy Project this May, which is Mental Health Month!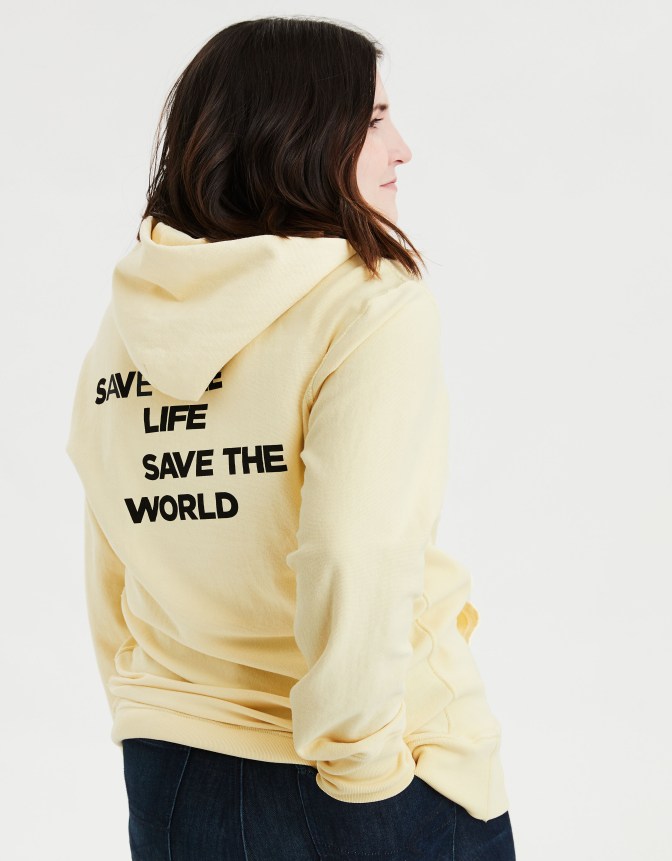 Mental health. It's something we all have, whether or not we have a mental illness. And we all deserve to take care of our minds and our health in general. Mental health affects physical health, and vice versa.
It wasn't until I was 14 years old that I began to understand why keeping our minds healthy is so vital. My best friend at the time told me she was self-harming and had suicidal ideation. The only other time I heard about mental health was through Demi Lovato speaking about going to rehab. My school didn't really talk to us about mental health and suicide. The only time we discussed it was an assembly in 7th grade where a father who'd lost his son to suicide shared his story. Although that assembly was important, my school didn't work hard enough to equip us with proper skills to help our peers who were going through mental health problems. I had to rely on the internet to learn more about being a supportive friend and the basics of mental illness, self-harm, addiction, and suicidal ideation.
At the time, I was a huge fangirl and was in love with One Direction and Justin Bieber. People in my area weren't necessarily as passionate about them as I was, so I went on Twitter and Instagram to find the community I wished for and needed in my life. Most people think of fangirls as these hyper, passionate, and happy young girls, but through social media I was able to discover that a lot of my fellow fangirls were going through mental illness, just like my best friend. This is when my compassion and empathy grew the most, and I wanted to be a friend to these girls around the world who didn't have friends or family to support them.
On April 8, 2013, in the early hours of the night, I was scrolling through my Twitter feed since I couldn't fall asleep. I ended up stumbling upon Tweets from people I followed, and three of them were thinking of suicide. I immediately sent them supportive messages and encouraged others to do the same, but I wanted to do more. I wanted to actually do something instead of waiting for someone else to get an idea and make a change. In that moment, I had the idea to pair together people with a buddy based on their interests and ages, after thinking about my experiences of finding close friends through social media. I wanted to create a community where people could find people just like them, and openly talk about mental health. This simple yet effective idea is what led to the inception of Buddy Project.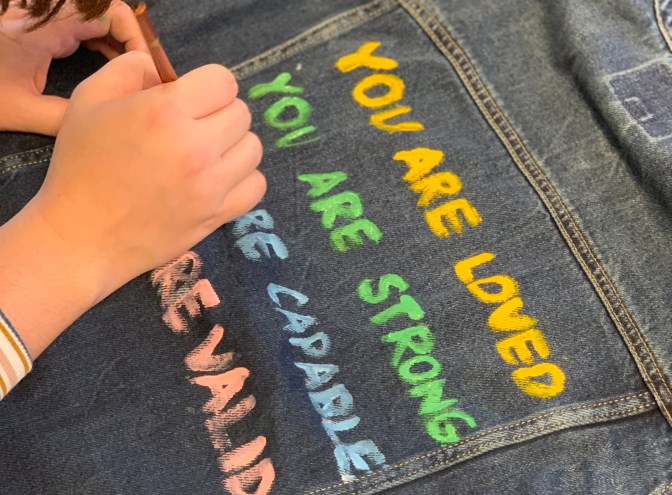 That happened over six years ago, and since then I have learned a lot more about mental health and suicide. I've learned a lot about myself, too, and have grown into a more empathetic, compassionate person who I'm proud of. I've been able to analyze my own mental health, and realize that I've gone through mental health struggles since middle school. I've experienced anxiety, social anxiety, and extremely low points of my life. People always think that because I run Buddy Project, it means I don't struggle myself. But that's completely false. The most recent low point of my life happened just this past week. My life has been absolutely wonderful since starting college in the fall of 2016, but sometimes your mental health doesn't care if you're thriving. Waves of emptiness, boredom, and no motivation can hit you out of nowhere.
This past week, I had little motivation to get out of my bed or do anything. All I did was go to class and then come right back to my room and lay in bed just to do nothing. Everything I tried to do instantly made me bored, and I had no idea what to do. I laid there feeling empty and like there was nothing to do to make my life exciting. I felt hopeless and my mind made me think I had nothing to look forward to whatsoever. I also had no appetite, and had to force myself to eat meals because I knew it was what my body needed. It's been really hard for me to talk about these points when they're happening, especially because I don't always understand what's going on in the moment.
This is exactly why we need a more genuine and open discussion when it comes to mental health. No one should be ashamed to say they're struggling or need help. You don't need a mental illness in order to go through hard times. We need to normalize therapy, medication, and other coping mechanisms, techniques, and ways that people manage their mental health. Mental health is normal and we need to embrace the fact that we all have it. It shouldn't be seen as a taboo subject, and the longer we stay silent about it the stronger the stigma surrounding it will grow.
I encourage everyone to have a real, genuine conversation about mental health, whether it's with your friends, family, or strangers that you met on the internet. Speaking up will save lives.

Advice from Buddy Project's Youth Advisory Board
AJ DeLeon
Life can get pretty tough, things may not go your way, or you might just not be feeling your best. In moments like those, never be afraid to reach out for help. People care and love you more than you may think.
Reilly Brady
My daily mantra is "this too shall pass" and it helps me a lot.
Leah Snelling
Love and empathy are two of the most powerful emotions I believe a human can feel. If someone you know is hurting, or if you are hurting, reach out. Hearing that you are not alone and that someone does care can change your life.
Ana Cecilia Chavez
Patience, love, and support.
Breeanne DiGiacomo
I believe education is the key to erasing the stigma of mental illness.