First things first, you did it! We're talking about graduation day which means you can finally cross "high school" off of your To-Do list. All you have left to do is collect your diploma and turn that tassel, and we've got a few ideas to help you look your most awesome while doing it. After all, everyone's going to be wearing the same thing so you've got to do something to stand out, right?
Before you bust out the hot glue gun, let's talk about what's going on under the gown. Since graduation marks both an end and a beginning, think about repping your new school while you say goodbye to the old one. Vintage-inspired graphics and super soft jersey are two of the best things about Tailgate tees, and together they're perfect for channeling that effortless, laid-back college vibe you're going for. Even the most shapeless graduation gown can't cover up the kind of confidence you get from your favorite pair of jeans, so go for those on the bottom.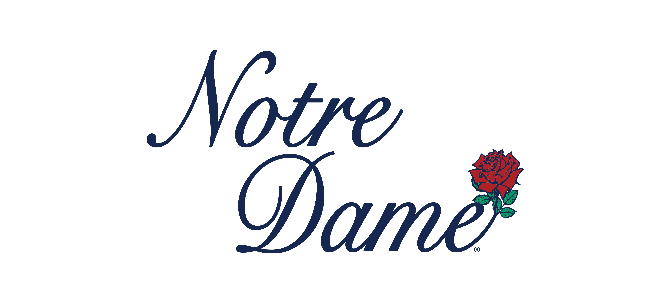 Once you're feeling good about your outfit, it's time to give that square cap a little love. Whether you're going for a 'gram-worthy DIY that matches your campus color scheme, or you just want to have some fun and break up the sea of squares, here are a few ideas to help you stand out in the commencement crowd:
GO FLORAL
A flower crown is always a good idea, and graduation day is no exception.

Use fabric paint to cover the top of your cap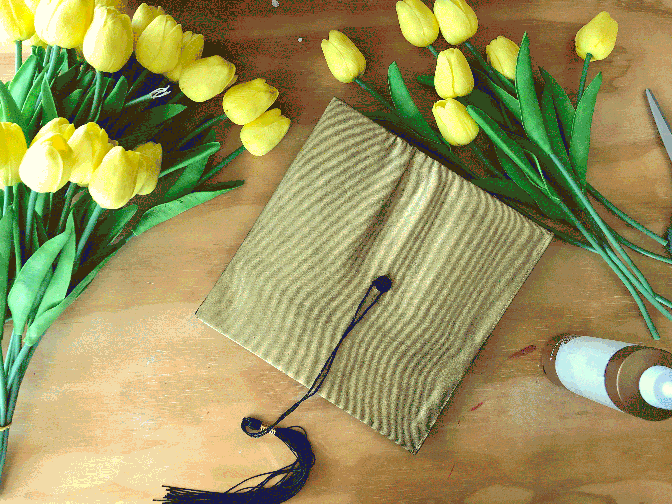 Faux flowers are perfect for crafting – just trim the stems and glue onto whichever corner you like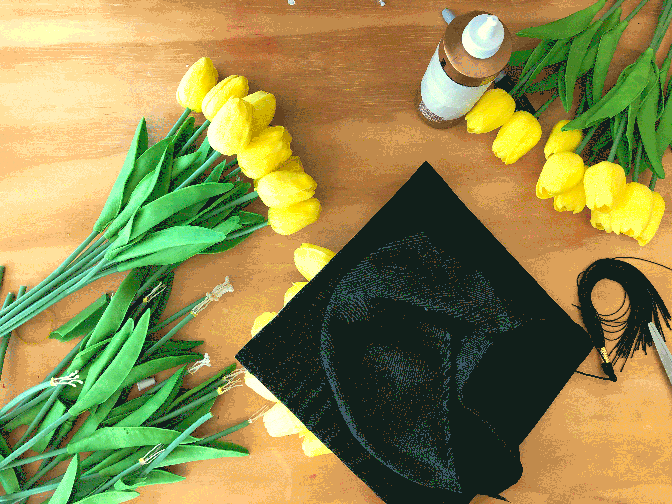 Once the top flowers are dry, flip your cap over and add more blooms to the front to create a flower crown effect
GET SENTIMENTAL
Add a quote that keeps you inspired, or make space to have a few friends sign. Either way, this is one for the memory book.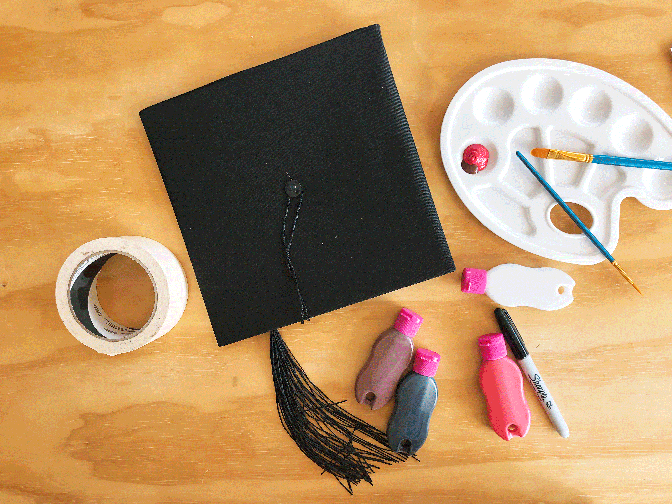 Use masking tape and fabric paint to color block the top of your cap, make sure at least one side is light enough to write on.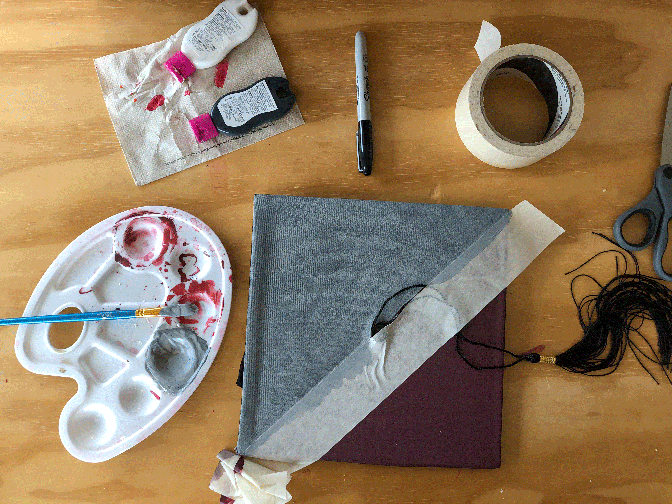 Bring a permanent marker to have your friends scribble their messages before the ceremony
BUTTON IT UP
Create any kind of design, or easily spell out your school letters, while adding plenty of color and texture.
Start by placing large buttons first and then gluing them down
Fill in the rest of the space with a variety of smaller buttons
KEEP IT LIGHT
You've worked hard to get here, now have a little fun!
Paint the top of your cap in one of your school colors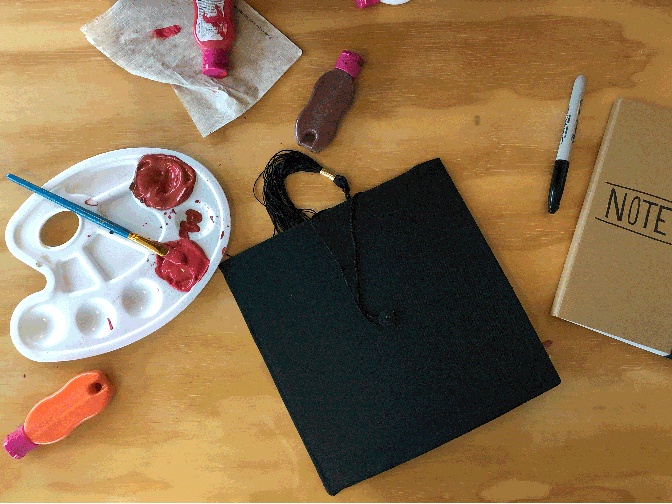 Rip a page from one of your old notebooks, glue it on, and write your message