Make this summer the best one yet with must-have short designs for guys and girls – Mom shorts and jean shorts. These short designs are everywhere this season and for good reason – they look good and feel even better when worn with all your favorite tops and accessories, too. Mix and match your look and get inspired by these on-trend short designs for guys and girls.
Mom Shorts for Her
The waist cuts straight across for a relaxed and forgiving fit, and since it's high waisted, it always sits at the right point for comfort and coverage no matter what you're up to. The combo of high-waisted fit + relaxed design creates a short that's a little more accommodating than your typical denim shorts. Our Mom shorts are made with durable cotton denim that's finished by hand and made to last, meaning you'll have long-lasting comfort every time you wear them.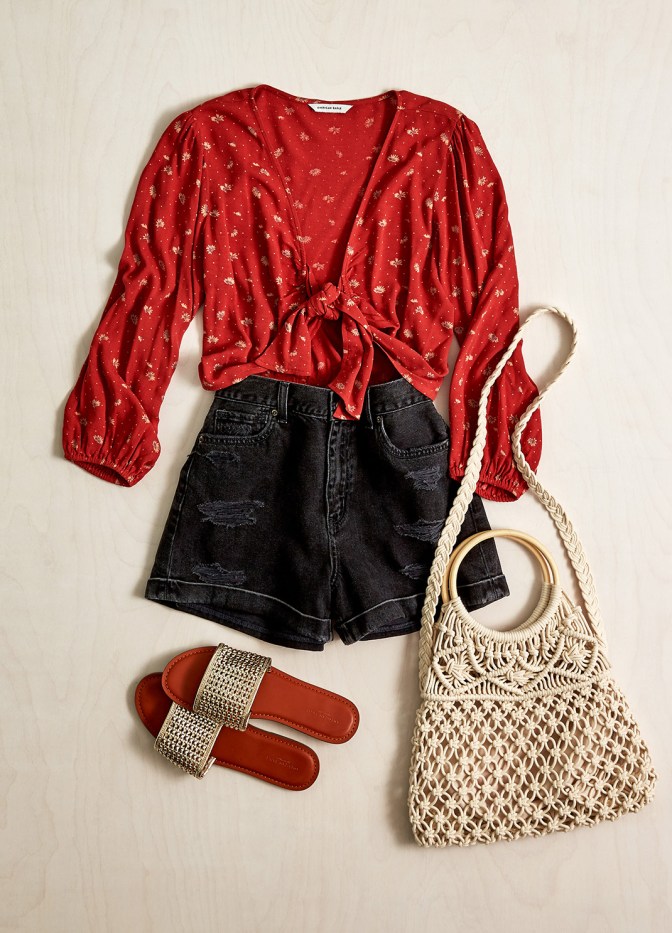 Mom jeans are the throwback style you know and love, and Mom shorts take all those great design elements and turn them into a warm-weather favorite you'll want to wear everyday this summer. If you've never tried the Mom jean though and aren't sure about the Mom short – we'll fill you in on why this style is worth a try.
The classic Mom short already serves up serious style you're going to love, but added design details make this short almost too good to be true. Go for a classic, authentic mom-inspired look with light washes that carry a nostalgic tone and remind you of the 80s and 90s, or go to the opposite end of the spectrum with dark and black wash shorts that add a little edge to your look. Other elements like paperbag waists, stripes, pleated fronts, embroidered patches, hand-made rips and tears all make these shorts even better.
Stand out and feel good in this instant-classic short, and wear them with all your fave women's shirts like tube tops, crop tops, blouses and other warm-weather favorites to create a look you'll feel good in every day this summer. Round out your Mom short outfit with a new belt or bag and make the look yours every time.
Jean Shorts for Him
For guys, jean shorts are an easy way to step out with an on-trend style that's made for warm weather and good times. Our jean shorts come with hand-made distressed elements like rips, tears, mended holes and patched tears, and can come in different fabrics designed to keep you comfortable no matter what you get into this summer.
Rigid cotton denim is soft, durable and breaks in over time to become personalized to you and how you wear it, while our AirFlex+ fabric already has that broken-in feeling that moves with you to keep up with your on-the-go day. A color wash can revive your old cutoff jeans style, and with all kinds of colors to choose from like bright white, deep olive, dark gray and a ton more, you'll never run out of options to refresh your look.
Wear your colored jean shorts with all your men's shirts like button down shirts featuring tropical-inspired prints that are just right for warm weather and beach vacations alike. Wear them with a classic crewneck t-shirt for an easy look, or show off what you're into by pairing them with your favorite band t-shirt or AE tee from our graphic tee line.
Accessories can make your jean shorts outfits even better, so suit up with this season's top hits: baseball hats, fanny packs and summer's best shoes like slides and sneakers to level up your cutoffs with a little inspiration from American Eagle.
Show us all your favorite shorts moments this summer on Instagram & Twitter with #AExME @americaneagle and you could be featured on our site, blog or social media!