Whether you're going to be lounging poolside on Spring Break, hitting the surf this summer, or just want to mix up your warm weather streetwear look, it's time to start thinking about swimwear.
The right swimsuit will not only keep you afloat as the weather warms, it will also become a major player in your regular shorts rotation. With 3 lengths to choose from and a killer assortment of colors, prints, and styles, it's never been easier to find a pair of swim shorts you'll want to wear even when you're nowhere near the pool.
If you're a board shorts loyalist, there's plenty to pick from. The knee-length classic comes in an array of summer-ready prints, from bold tropic florals to chill ombrés.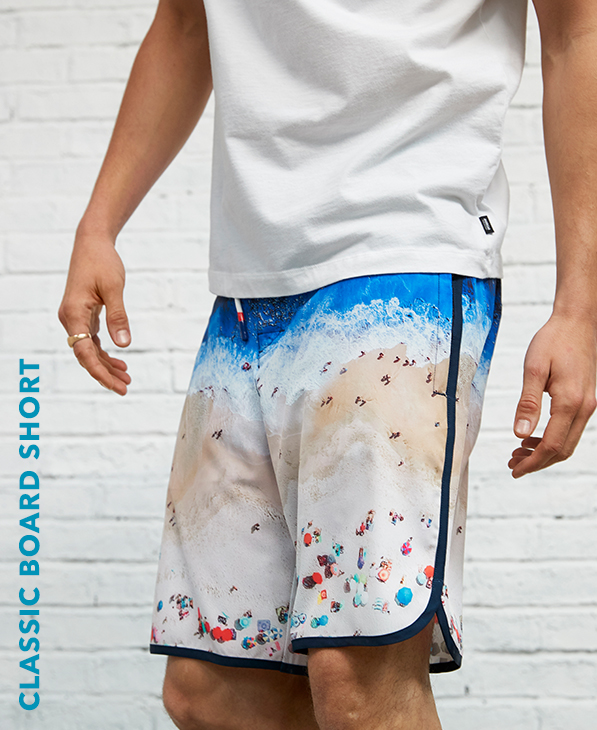 If you're ready to talk swim trunks, you're in the right place. This iconic suit style definitely has some vintage vibes (especially in a 90's-inspired colorblock or tie-dye), but updated in two different lengths and tons of patterns and colors, it's also right on-trend and ready to make your own.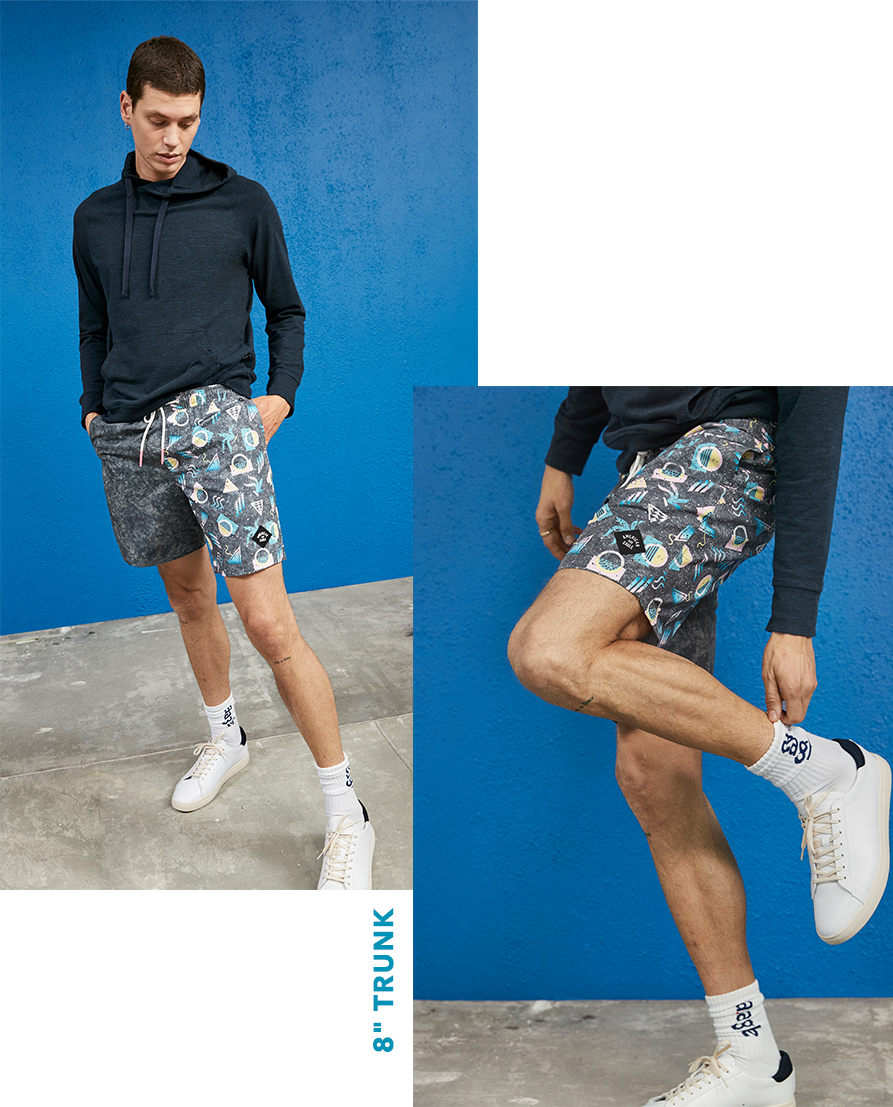 First, decide your length. The 8" will hit above the knee on most guys. For a slightly shorter and more of-the-moment look, the 6" should fall right in that mid-thigh sweet spot. After that, it's all about your personal style. From classic stripes to tropi-cool florals to summery micro prints, there's truly a pair of swimming trunks for everyone.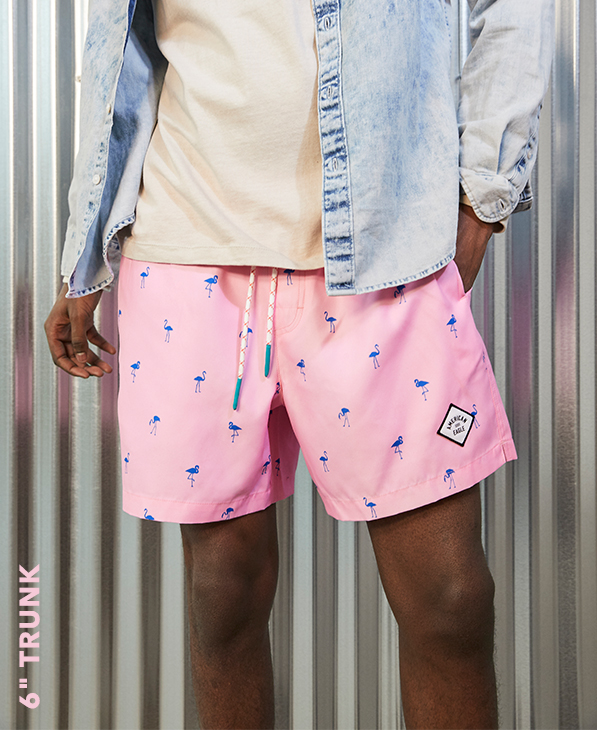 No matter which men's bathing suit you choose, keep it fresh all season by styling it to wear beyond the beach. Adding a bold graphic tee on top couldn't be easier, but you also can't go wrong with a laid-back button-down or hoodie layered on. Whether you're gearing up for a day of water sports or just trying to beat the heat, the right swim shorts are the perfect piece for doing summer style your way.