Athleisure is an easy trend to get behind. Statement-making sneakers, cropped sweatshirts, joggers, ball caps… Pieces that bring comfort, style and attention to detail together. What's NOT to love? The next time you're in the mood for a "casual with a twist" kind of look, channel Sporty Spice and make that twist an on-trend, easy DIY that sets your jeans apart from the rest. The best part? You can use a pair of jeans you already have!
Check out our DIY guide below and give it a go yourself.
STEP ONE : GLUE YOUR RACING STRIPE ALONG THE SEAM
Do this from waist to hem, making sure to leave enough ribbon to fold into the waistband. This goes for the hem, too – you don't want the cut edge of the ribbon to show!
Tip: Follow the instructions on the glue for drying times, as they can vary by brand!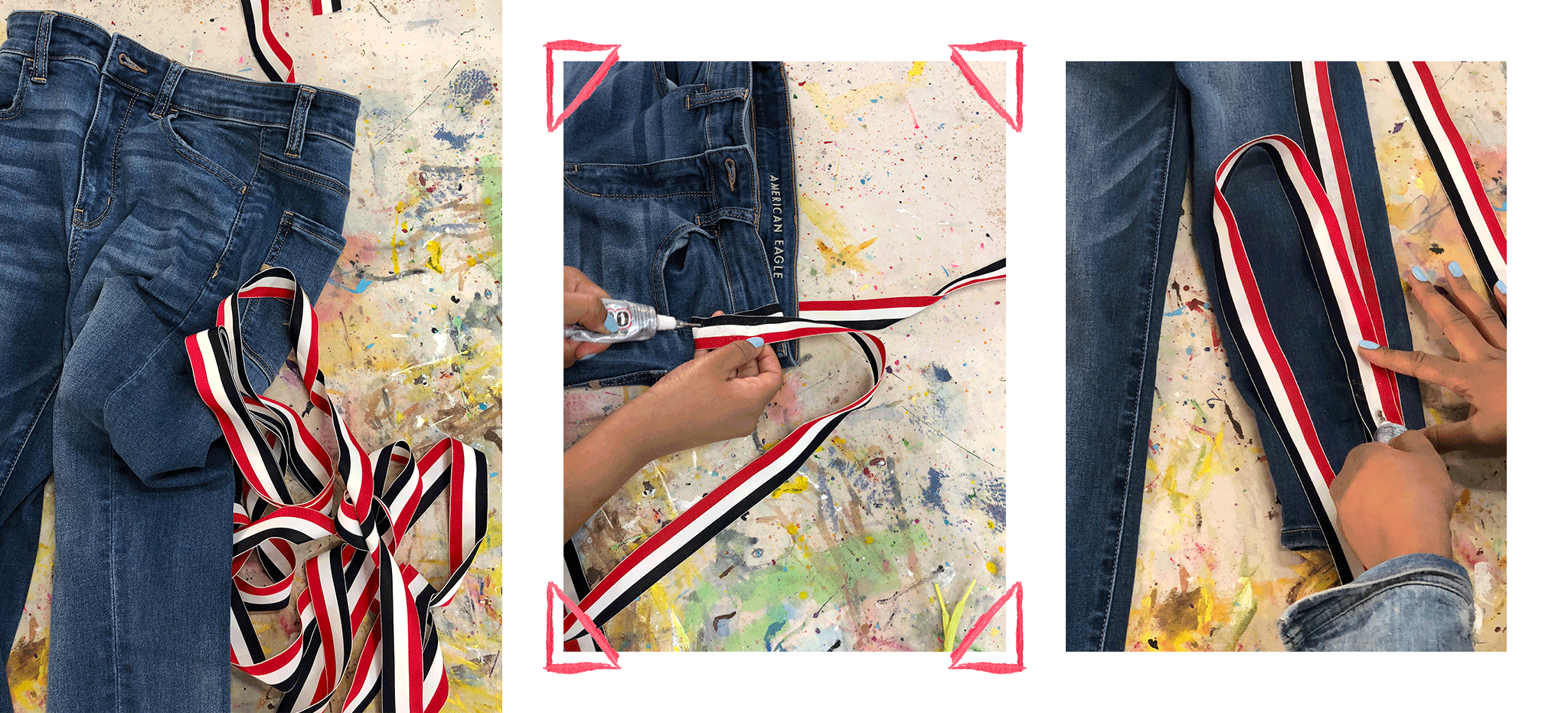 STEP TWO : STITCH THE TOP TO SECURE
Thread your needle and secure with a knot. Start by stitching at the waistband, going over the initial stitch spot a few times. Then continue down the leg to the hem, stitching every ¼ inch. Do this along both edges of the ribbon.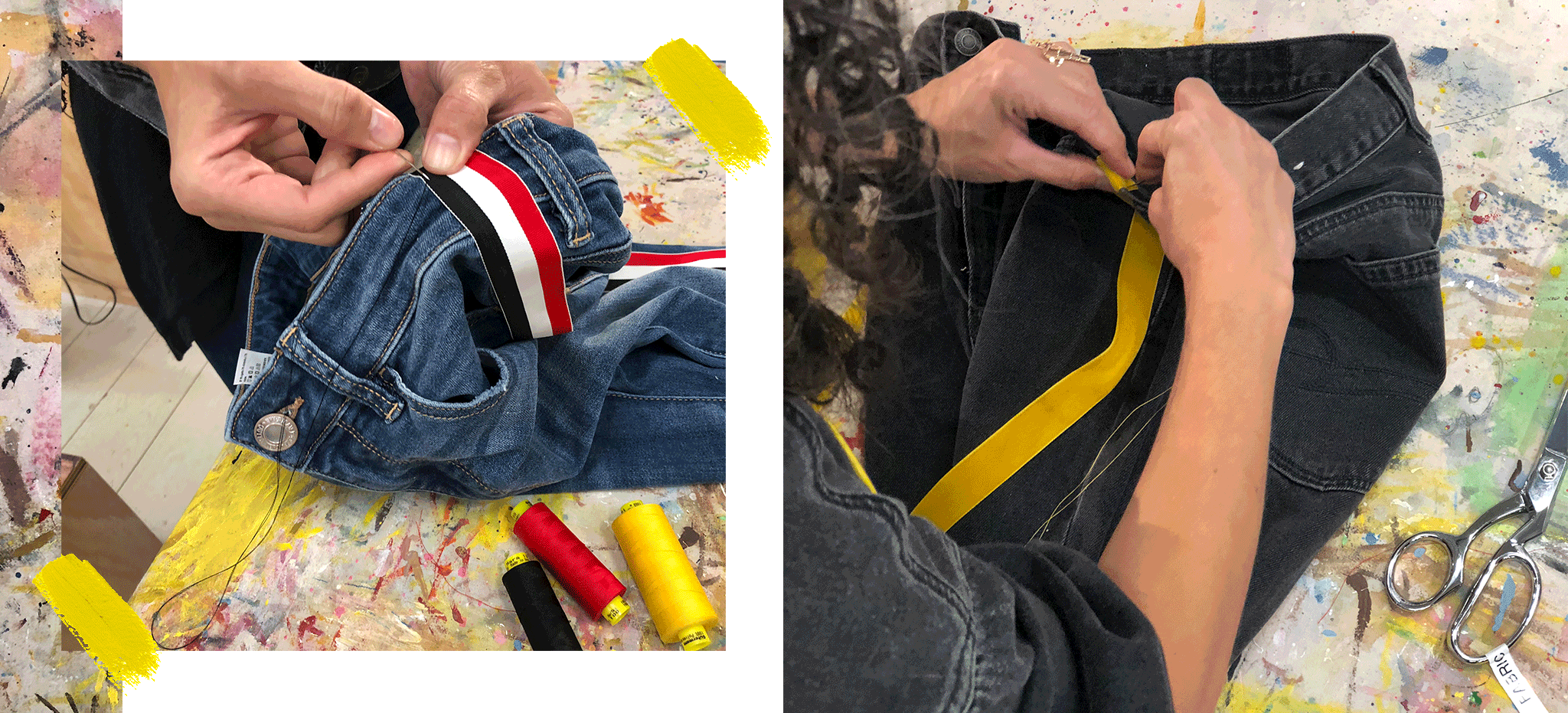 STEP THREE : ROCK YOUR NEW JEANS
Tip: The safest way to wash your DIY jeans is to turn them inside-out and use a gentle wash cycle with cold water!

Did you try it? Share your DIY jeans with us using #AExME or #AEJeans @americaneagle and you could be featured on our Facebook or Instagram feed!