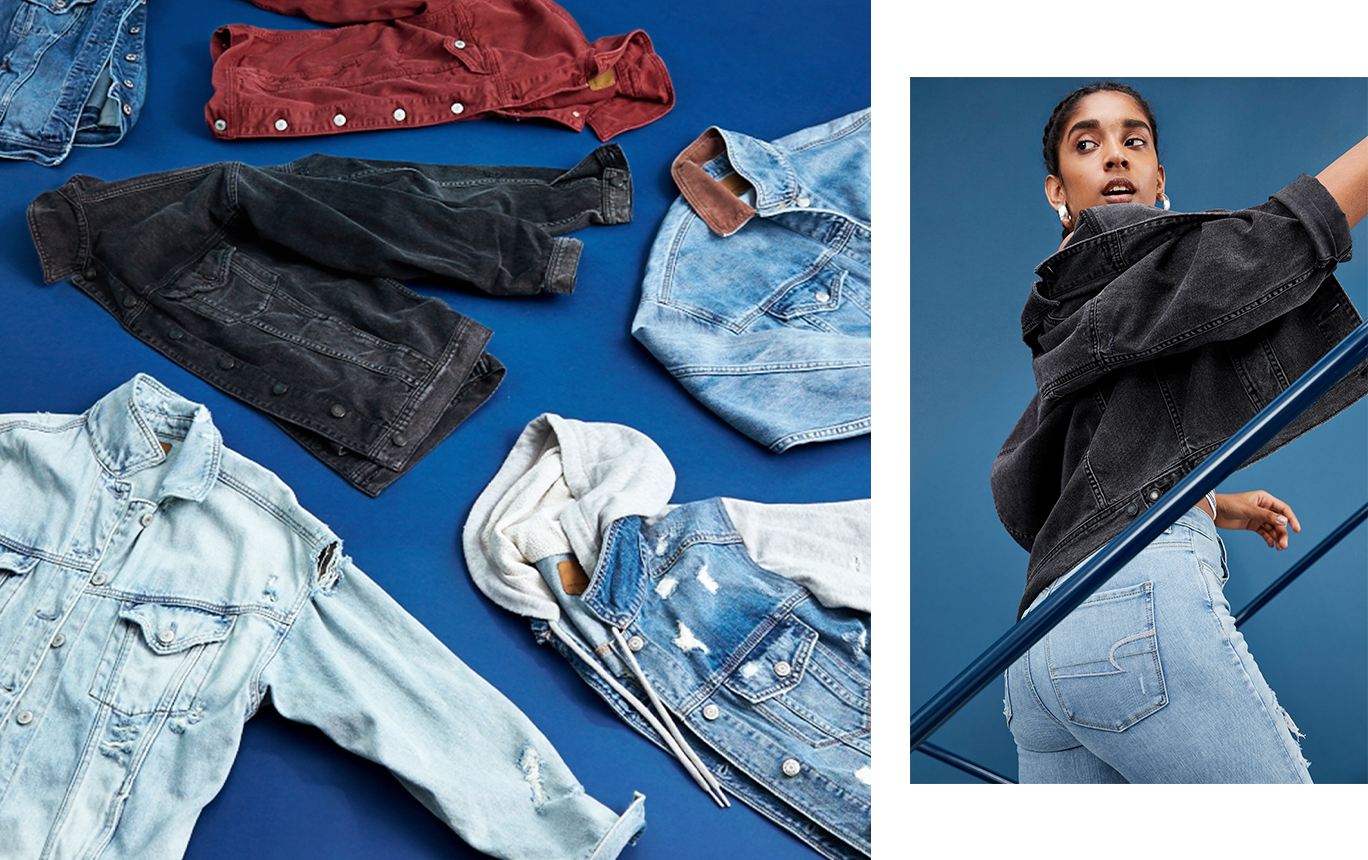 #1: The iconic denim jacket.
Few articles of clothing can truly claim to have stood the test of time – but the denim jacket is absolutely, definitely, 100% one of them.
On its own, layered over tees and tanks, layered over dresses, layered over MORE denim jackets… There is literally no wrong way to wear this closet classic.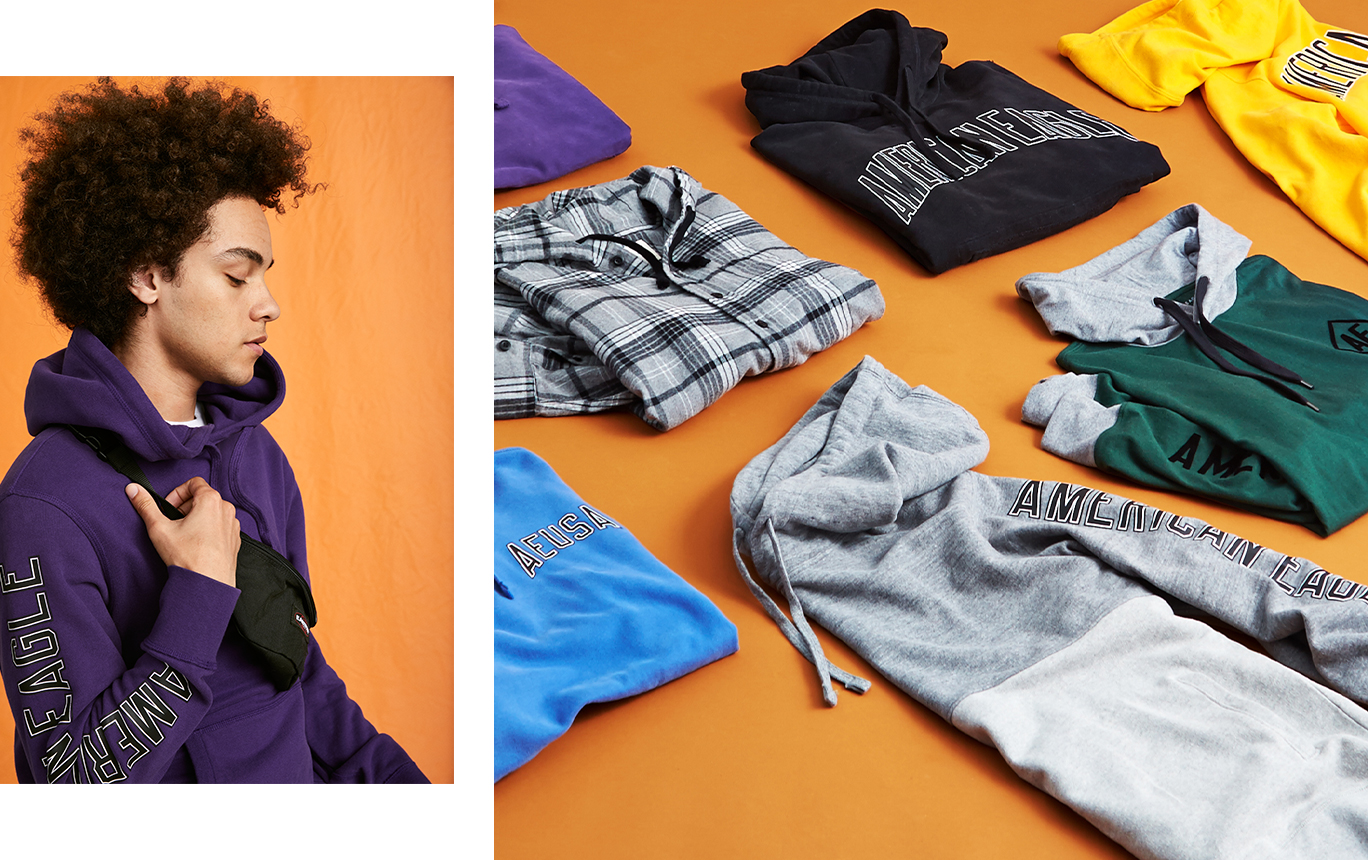 #2: The sporty hoodie.
The thing we can't seem to get enough of lately? Super-soft, ultra-comfortable hoodies in bold hues with updated graphics and on-point athletic details.
Essential on their own. Even better with your favorite jeans or coordinating joggers.

Show us your take.
Share how you wear your favorite trends on Instagram & Twitter with #AExME @americaneagle for a chance be featured on the blog or ae.com!