If we had it our way, it would just be called "sizing" and everyone would have one. But rest assured, when you come into one of our stores for "your size"—we've 100% got you.
The proof? Our models! The majority of which were real people with real frustrations about jeans just like the rest of us mere mortals. Here's what we heard on set:
THADDEUS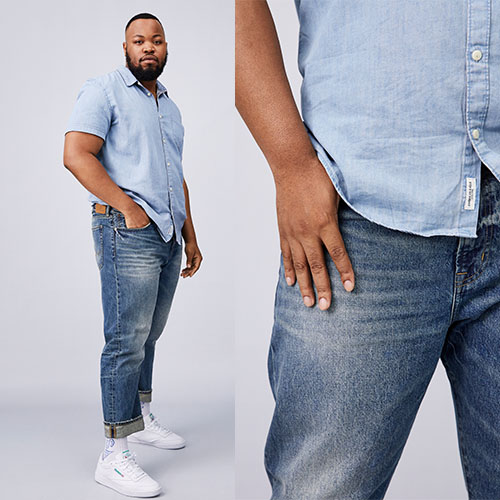 "…my body is very long, but (American Eagle's) a nice job of framing everything from waist to ankle. I was just really astounded b/c I had never delved deeper into American Eagle to know that you guys catered to extended sizes."
YANNEL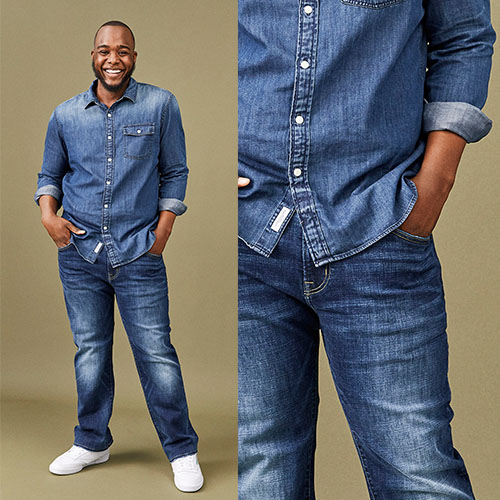 "You shouldn't feel like you're forced to wear like, stretchy things all the time to actually be comfortable."
KHRYSTYANA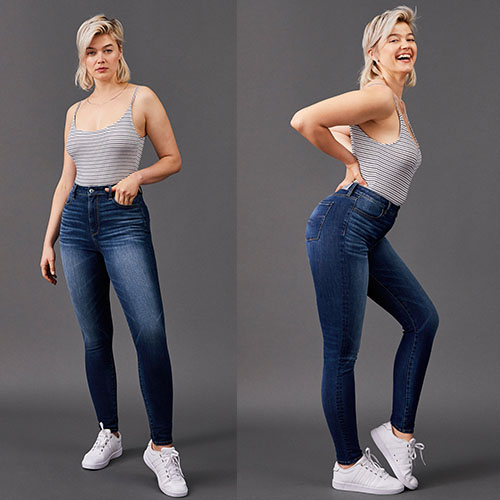 "Sometimes it can be very frustrating to shop for jeans…I put my legs into two jeans and start jumping for a few minutes until I'm sweaty, trying to fit…that feeling is very frustrating…with American Eagle I already know exactly the size and exactly what's going to fit.
HADDY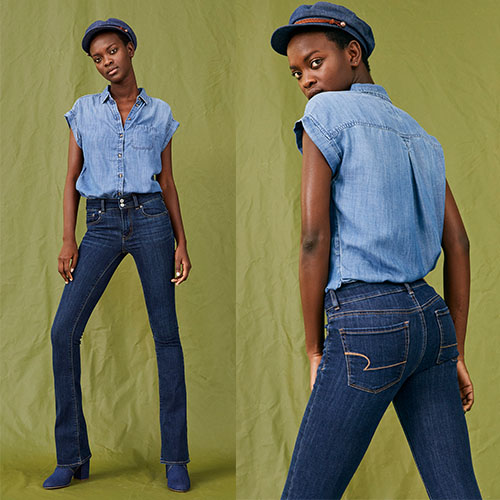 "I barely find long enough ones my size, but American Eagle has been coming through."
MAXEY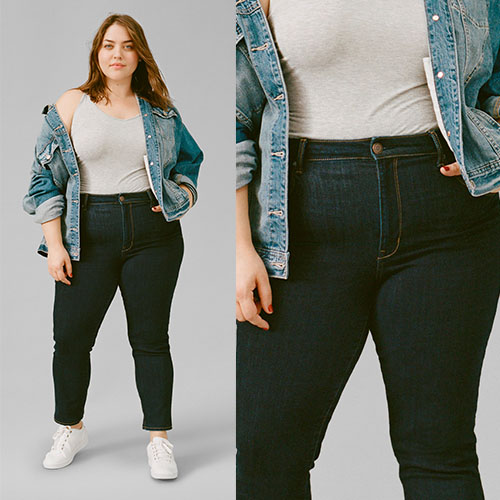 "…as a "plus-size" woman, jean shopping can be pretty terrible…. when you do find that pair that really look good, you almost like, dance in the fitting room. That feeling…it's phenomenal…"
CARMEN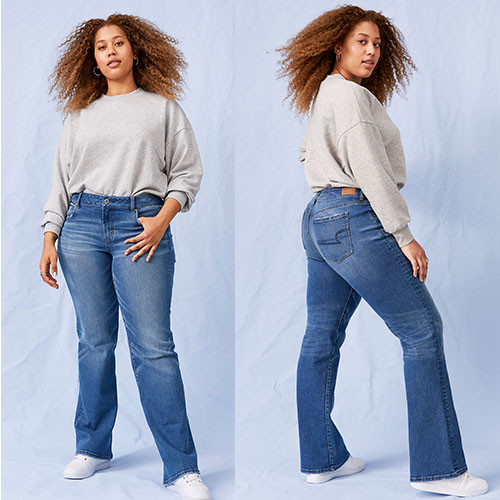 "You can't feel good if you're wearing pants that make you feel uncomfortable, because then that's all that you're thinking about."
ALI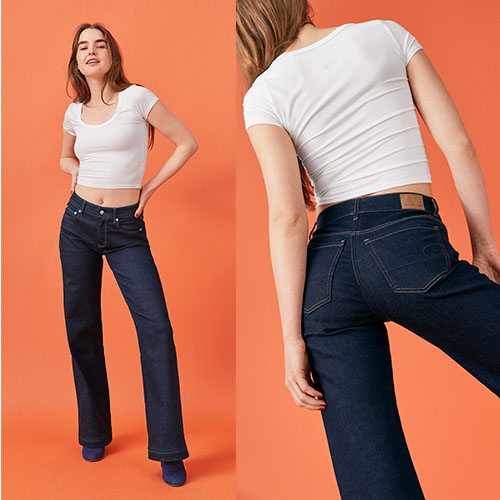 "It's easy to find jeans that work, but it's not easy to find the PERFECT jeans, and I want the perfect jeans. I don't want my jeans to feel forced…. I want them to feel like they're a part of me…"
So say goodbye to words like "plus", goodbye "extended", goodbye "big & tall"—we don't speak that language. Our jeans are inclusively sized to fit every single unique body. Below is a breakdown of our sizes:
Jean sizes for him:
Waist sizes 26-44"
Lengths from 28-36"
Jean sizes for her:
Short, Regular & Long in sizes 00-20
Extra Short in 00-14
Extra Long in sizes 0-14
Shop Women's Jeans | Shop Men's Jeans
Show us how you're wearing American Eagle jeans by tagging @americaneagle #AEJeans for a chance to be featured on our Instagram, Twitter, ae.com, and more!