Our design team always uses real customer feedback to help create the season's newest jeans. This year, we thought it would be fun to send our jeans to a random NYC couple who don't wear American Eagle jeans.
Background info:
Location: Brooklyn, NY
30 year old male – Touring musician/drummer
30 year old female – Freelance writer
The last time I wore American Eagle jeans was somewhere in the 2000s. I know this because, like everyone else in my high school, I was watching "The O.C."—a show about beautiful teens being sad despite being rich and beautiful (this teen trope was new at the time). Like many, I wanted to be Marissa and Summer—always layering AE polos with hand-sized jean skirts. So naturally, I would regularly go to the store to copy their exact looks.
Fast forward to present day, my boyfriend and I are asked to test out some of the new jeans because we are skeptical. Two reasons why: one, we feel way too old for American Eagle jeans and secondly, we don't think they'll fit or look good on us. After all, the last time I wore a pair was when we, as a society, agreed that low-rise jeans on girls were THE thing and flared jeans on boys were cool. (We were wrong.)
But after a reddit deep dive of "surprising" rave reviews, we figured the Internet can't be wrong.
Still, I feel pessimistic but I am relieved that the box of jeans has no low rises in sight. My man is not a jean wearer so he was just happy to try on a variety whereas I, on the other hand, only requested high-waisted fits because they're my favorite. Nevertheless, I was still shocked to find so many different high rises. I'll start with mine, from most stretchy to least.
HERS
1. High-Waisted Jegging – The Dream Jean
These felt the least like jeans—insanely smooth and stretchy against my skin but I would never have known just by looking at them. They really felt like second skin but looked like jeans. I'm not crazy about super skinny jeans but I will say that my butt looked UH-mazing in these.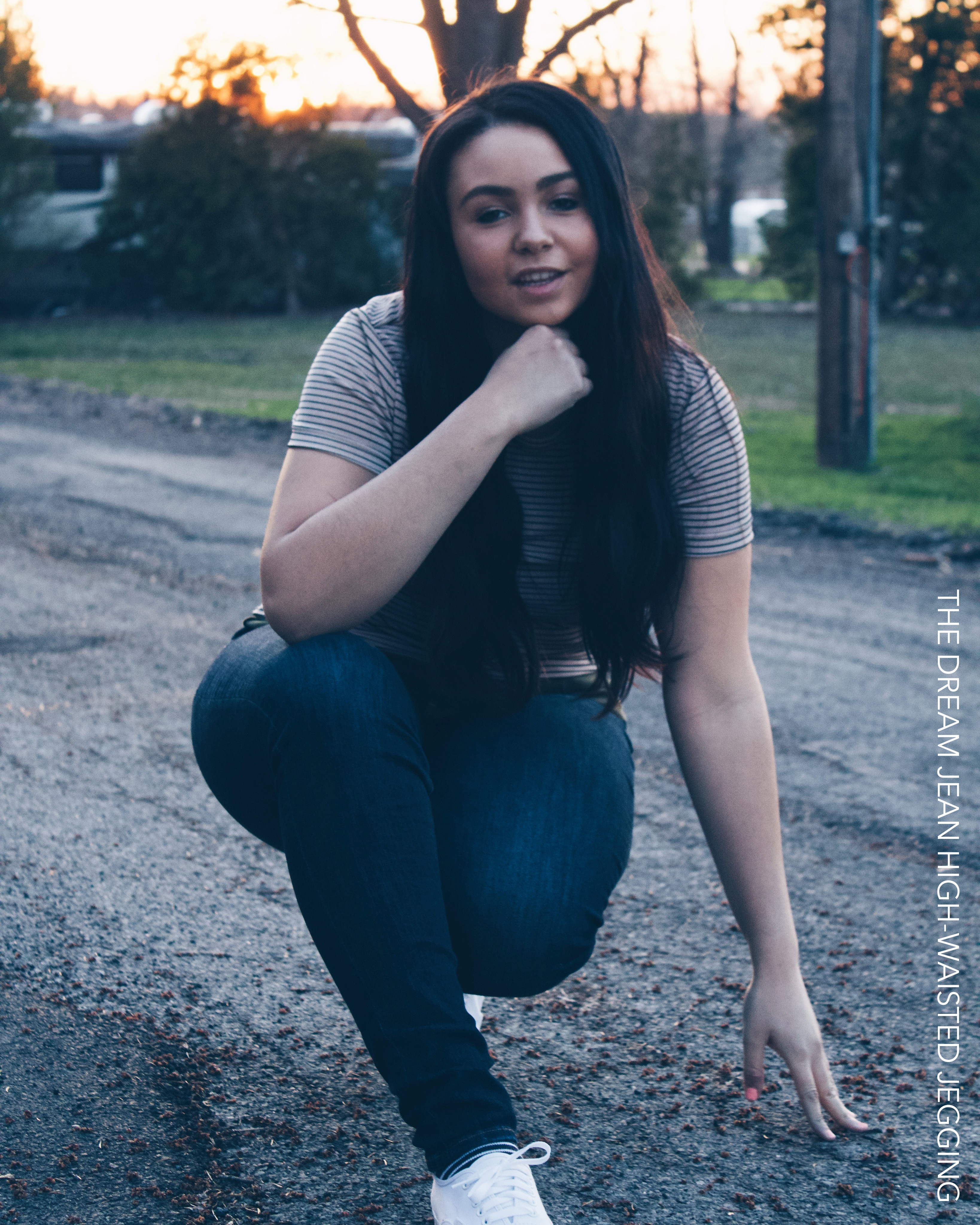 2. High-Waisted Jegging – Super Stretch
Usually, I really really hate jeggings. They tend to look cheesy and cheap. All the fake whiskering and the strange grid-like fabric just scream "jegging!" But these look and feel like real jeans—durable, thick, and incredibly well made. Good job, AE!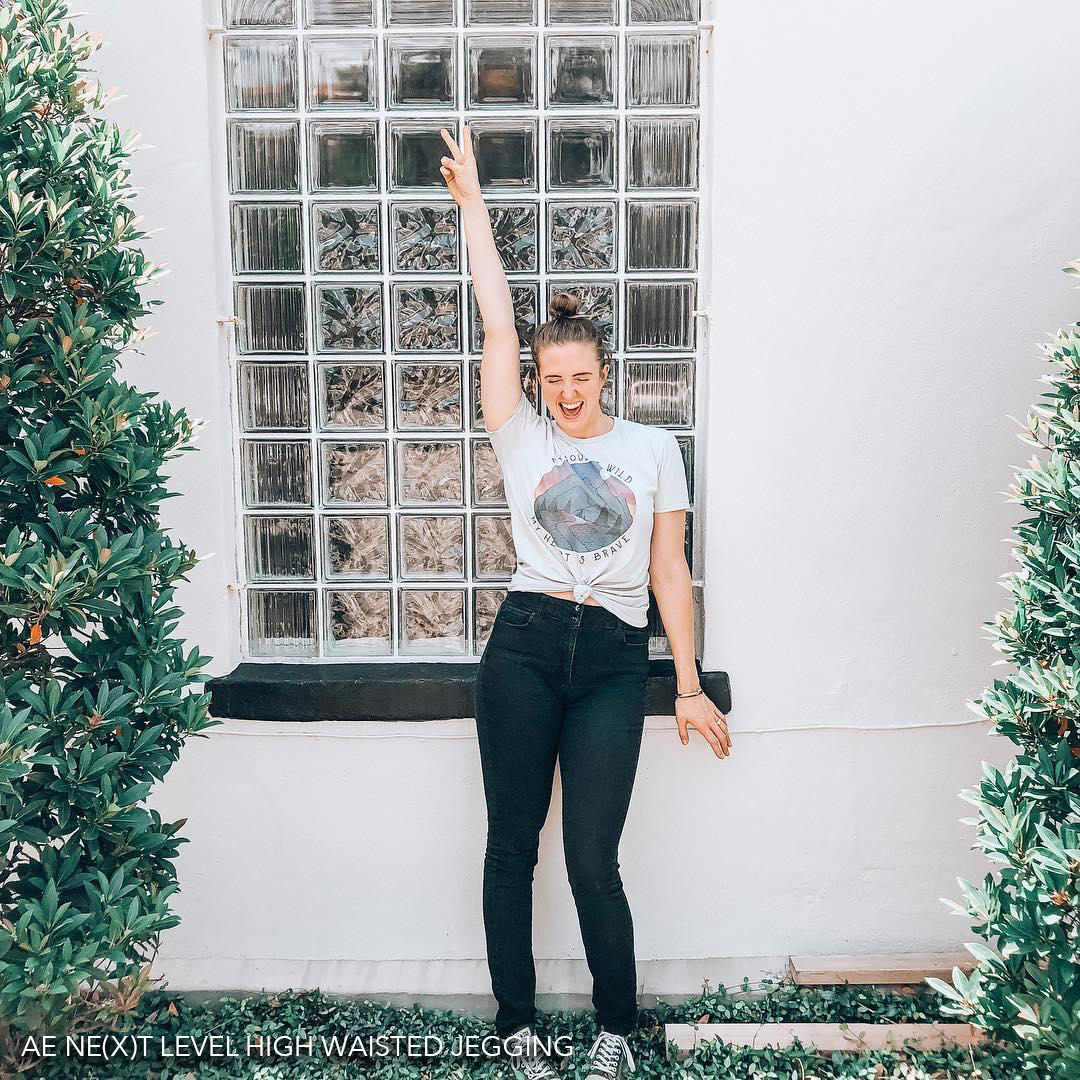 3. High-Waisted Jegging – Ne(x)t Level
You're going to have to try these on for yourself because they feel unlike any other jeans I've tried. Insanely stretchy but in a way that holds you in. They'd be great for going to an all-you-can-eat buffet, a night of dancing, or a long(ish) flight. Tight, not restrictive. I've gotta say that I'm not a destructed jean girl (these went all the way down both legs) but because of the incredible stretch, I didn't feel like an exploding can of Pillsbury biscuits.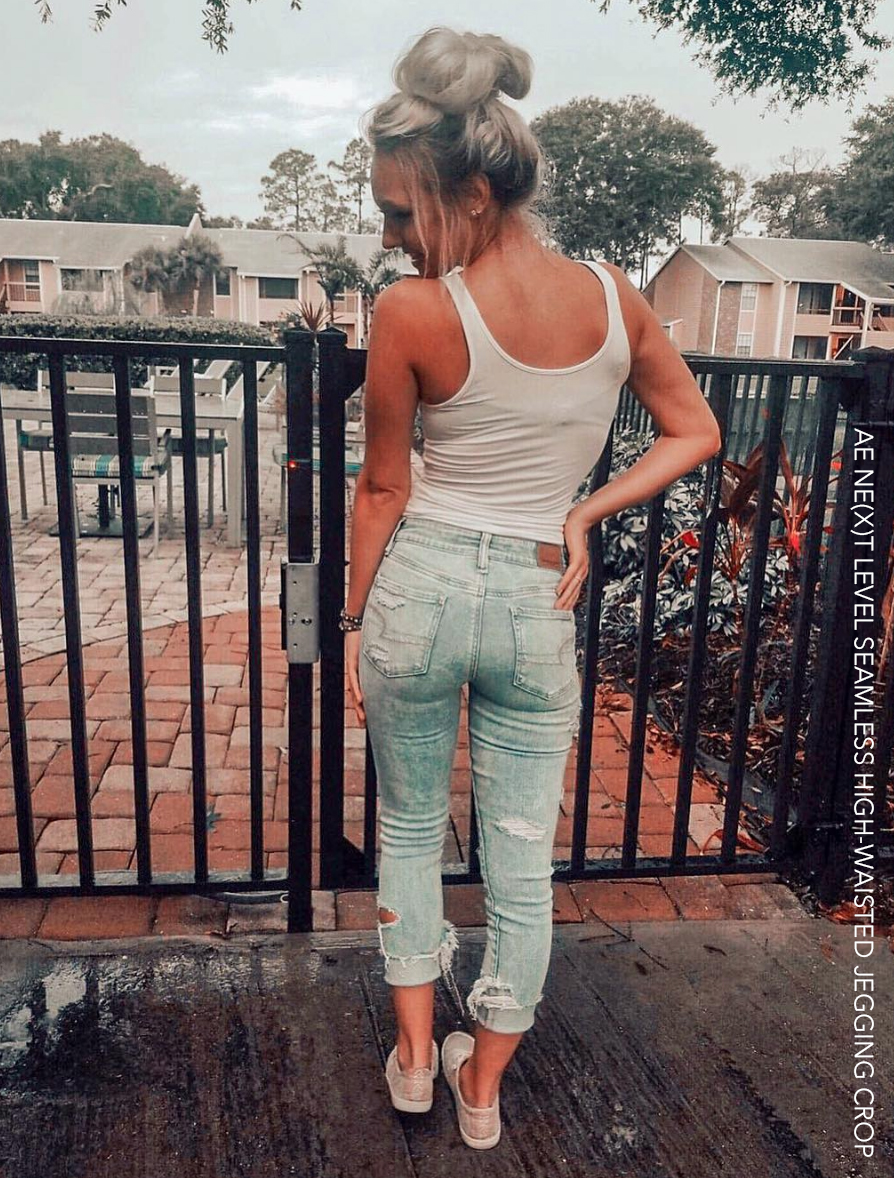 4. Mom Jean – No stretch
Hands down my favorite pair. As someone who has blown $200+ dollars on a pair of vintage jeans, I feel like such an idiot for not knowing these exist. They feel like someone's already broken them in for me which, if you're familiar with how rigid and uncomfortable vintage jeans are, is truly a blessing from the denim gods!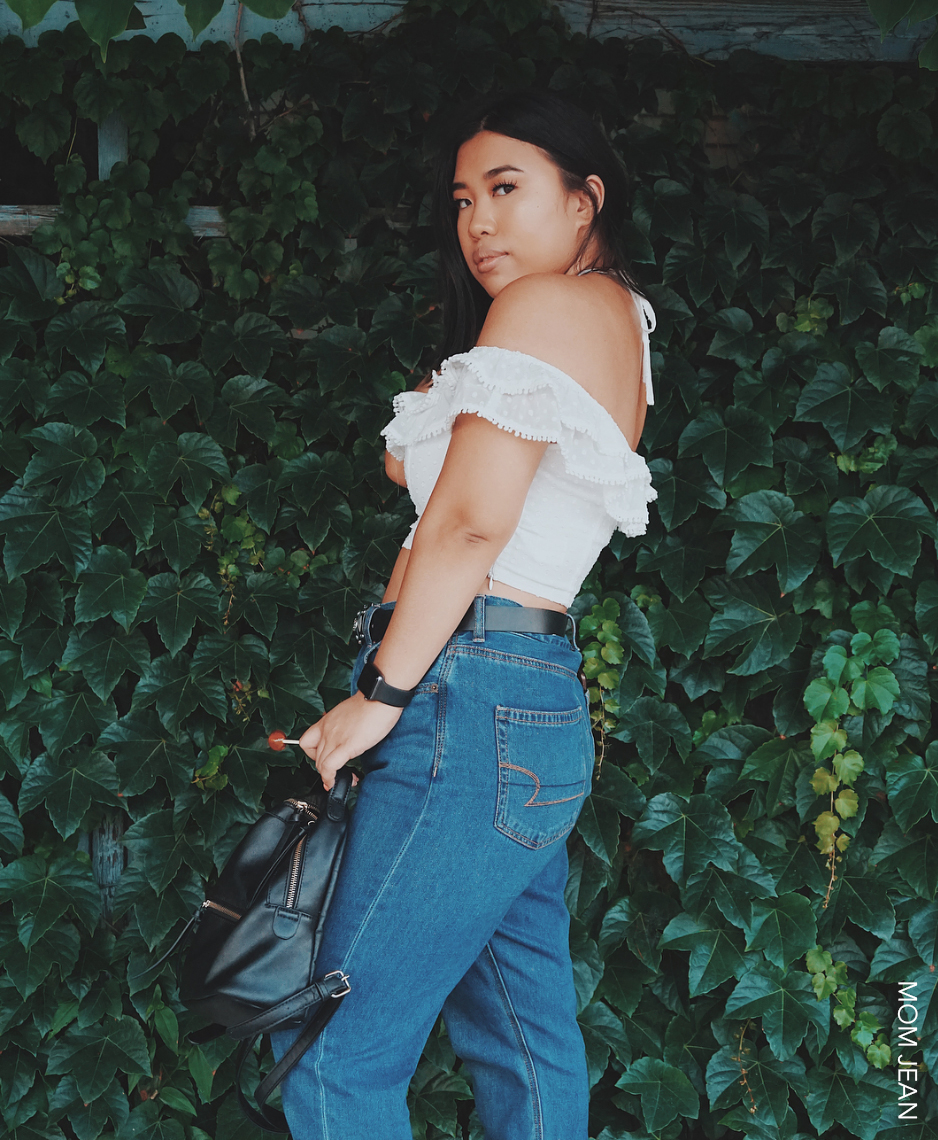 HIS
1. Slim – Ne(x)t Level Flex
At this time, my boyfriend was very distracted by my sexy Ne(x)t Level destructed jeans so he just nodded and agreed with my assessment.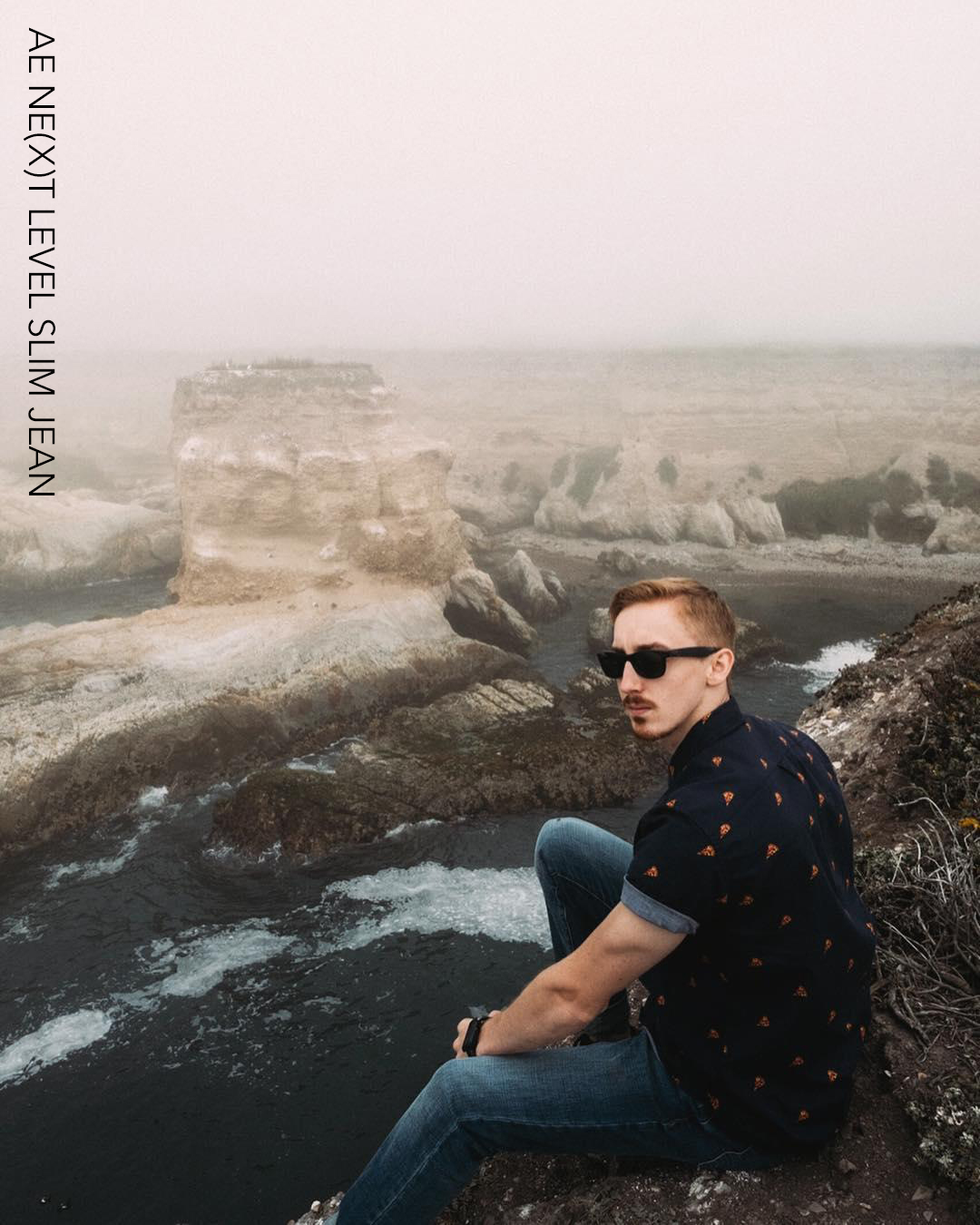 2. Slim Straight – Extreme Flex
He was scared of these because "extreme stretch" and "slim" aren't exactly the type of words he'd ever want in a pair of jeans. But they weren't tight. They just sort of held onto his body better, if that makes sense. Again, "verrrry comfortable" and "feels amazing" were phrases he threw around a lot.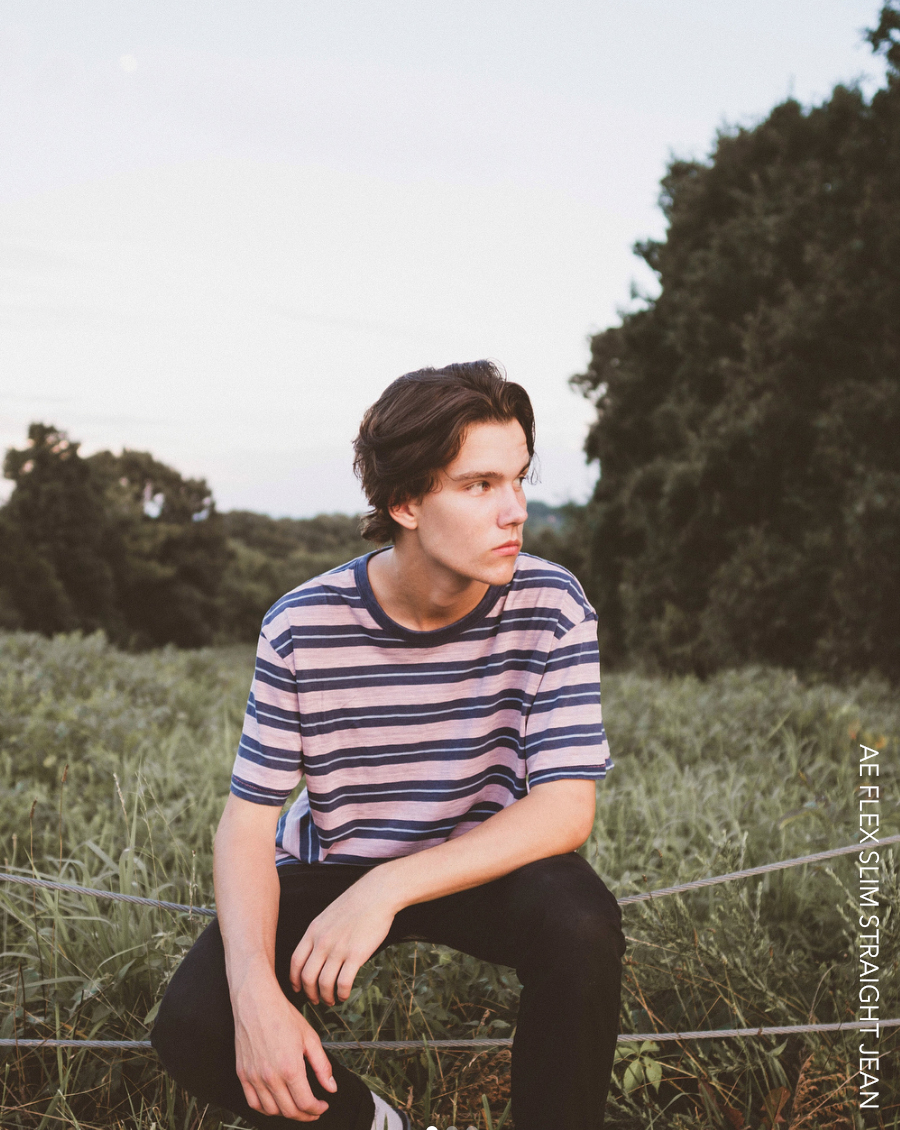 3. Slim Selvedge – No stretch
These were my favorite on him. He wasn't used to the slightly roomier, relaxed fit but I loved them. So clean, so minimal, so Tokyo. They were just cool. These felt the most "raw". No stretch whatsoever but the deep, rich indigo shade is so on point. Will simply have to force him to wear these to feed my female gaze.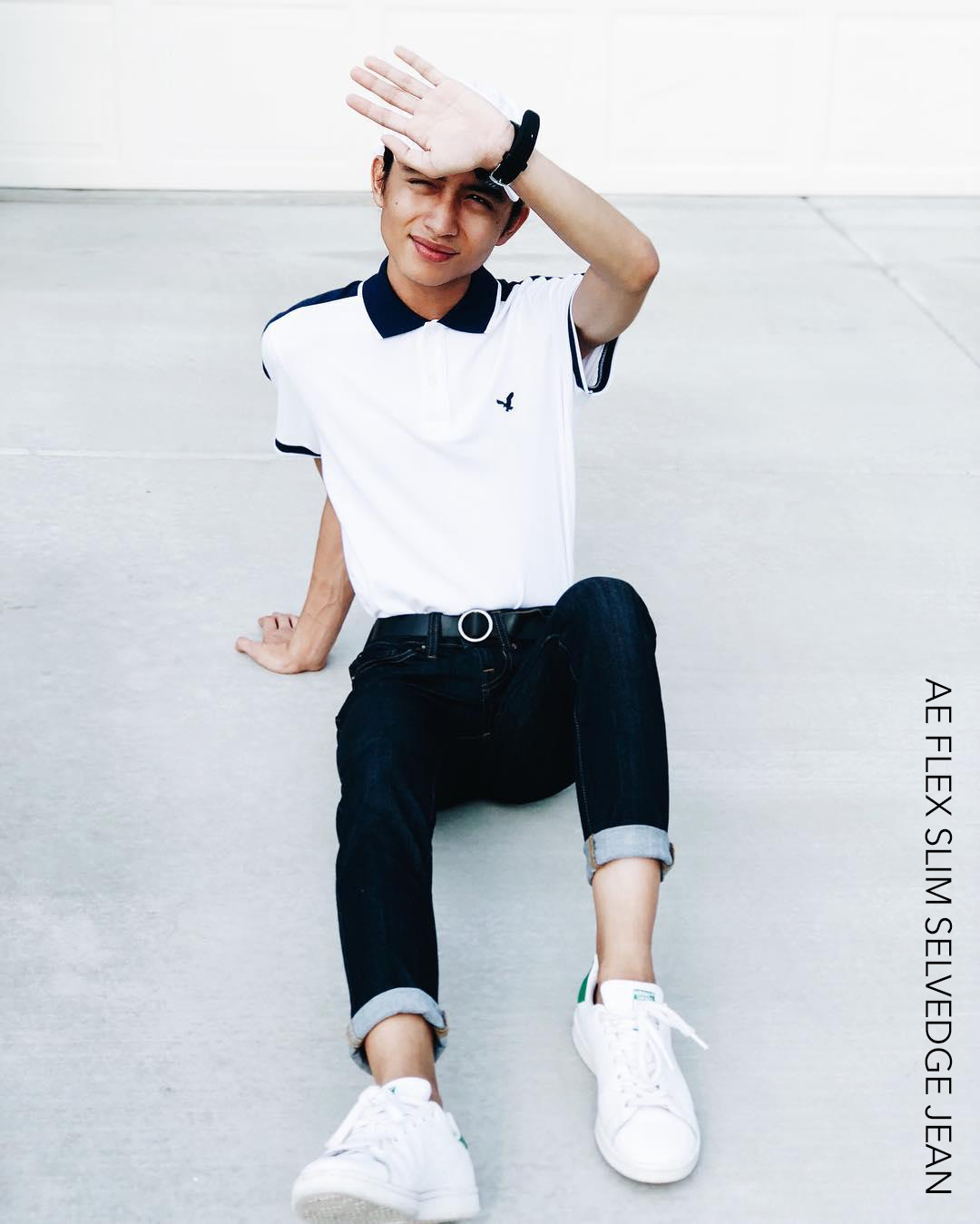 4. Dad Jean – No stretch
"They feel so good!" is all he kept saying. Like, a lot. He would not shut up about how great they felt. He said they were also the softest jeans he's ever put on and they felt "almost as comfortable as sweatpants." I thought they looked cute but what do I know. Apparently, nothing since I'm the chump who spent $200 dollars on jeans.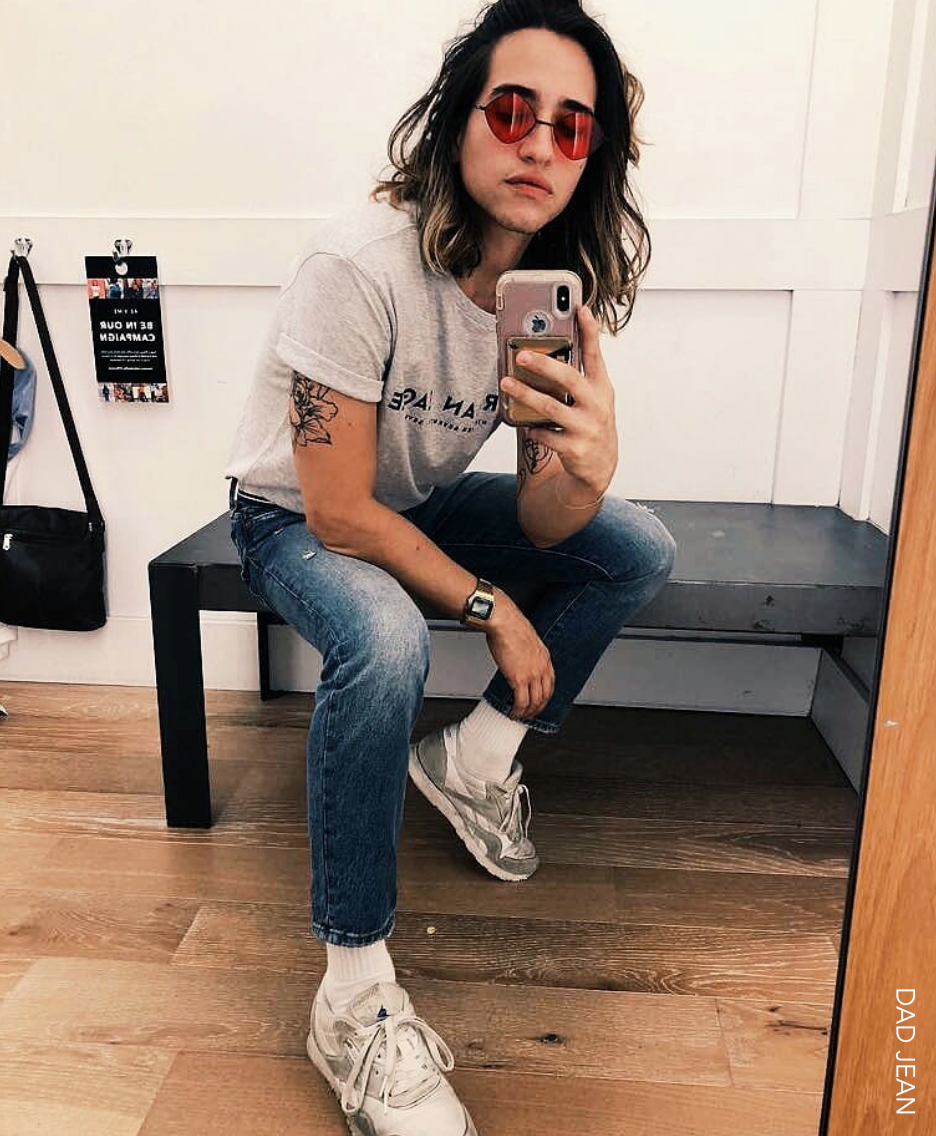 In the end, I was shocked that we both didn't feel "old," plus we both found a fit that we loved that made us look and feel, well, expensive and that's pretty much the best-case scenario when it comes to jeans.