NOBODY WANTS THEIR JEANS TO LOOK LIKE EVERYONE ELSE'S AND NOW, THEY NEVER HAVE TO!
If you're in the NYC area, you can now customize your jeans for free at our Union Square store with any jean purchase. Not much of a DIY-er? Don't worry—a steady-handed American Eagle Jeans Maker will be there to guide you, tell you what options you have and, overall, make your jean dreams come true.
Three ways to take what we make (our amazing jeans) and make them yours:
1. BACK PATCH
You know that leathery patch that's always on the back of jeans? It's technically called a jacron and you can get a different back patch sewn on in (almost) any color you want at participating American Eagle stores. It comes in both small and large sizes plus, you can get it embossed.
2. EMBOSSING
Come up with something clever to get stamped on your new back patch or, better yet—if you have siblings that regularly "borrow" your clothes, get your name stamped on it so everyone will know they're a thief!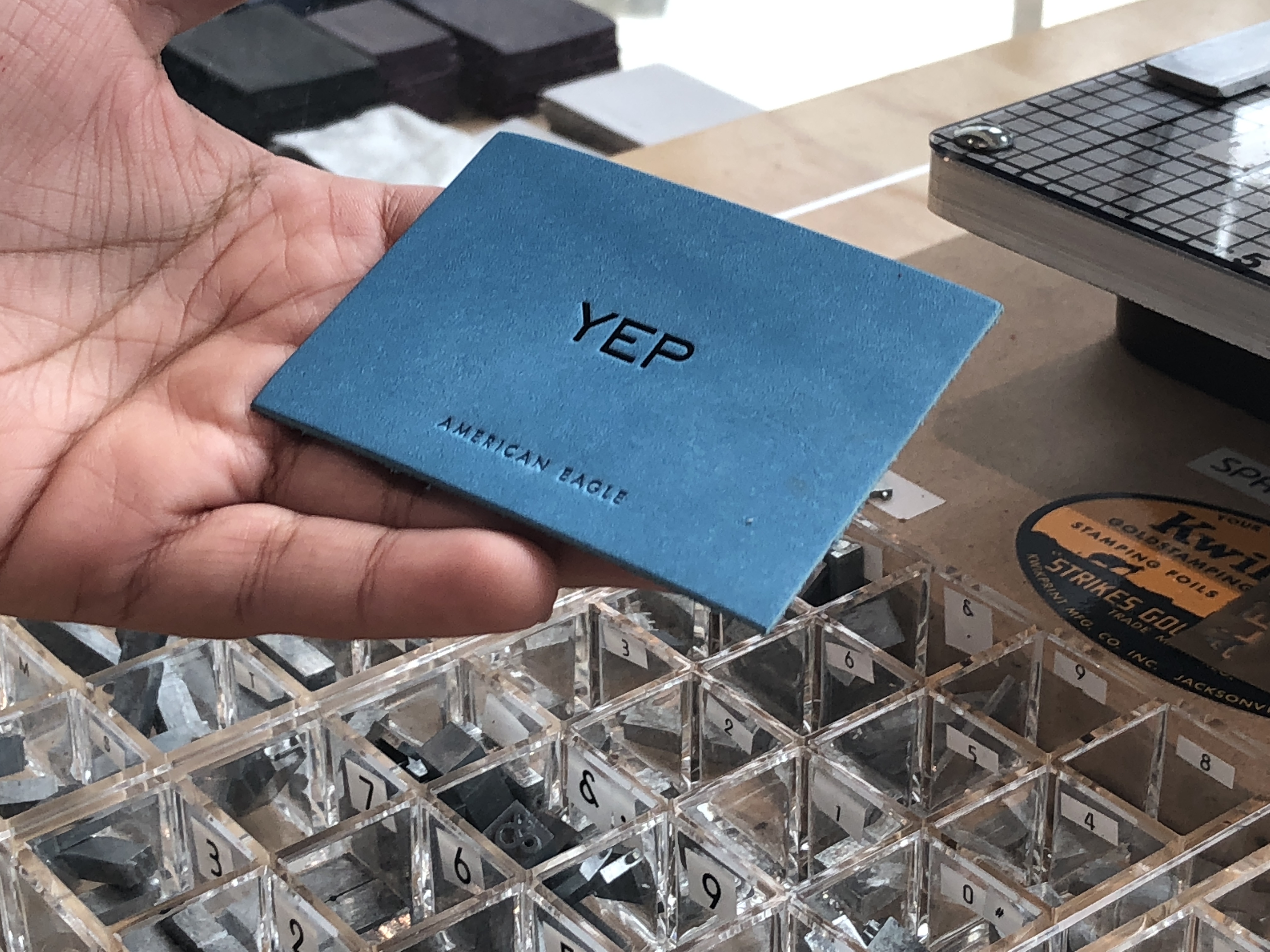 3. PAINT YOUR JEANS
Splatters, stripes, polka dots…the Frasier skyline—really, anything! Ask and you might receive. (Pro tip: This especially comes in handy when you want to add an extra personal touch to a friend's gift.) Show the world (read: humbly brag about your new one-of-a-kind custom jeans) by tagging #AEJeans. You could be featured on our account and even end up in our next campaign.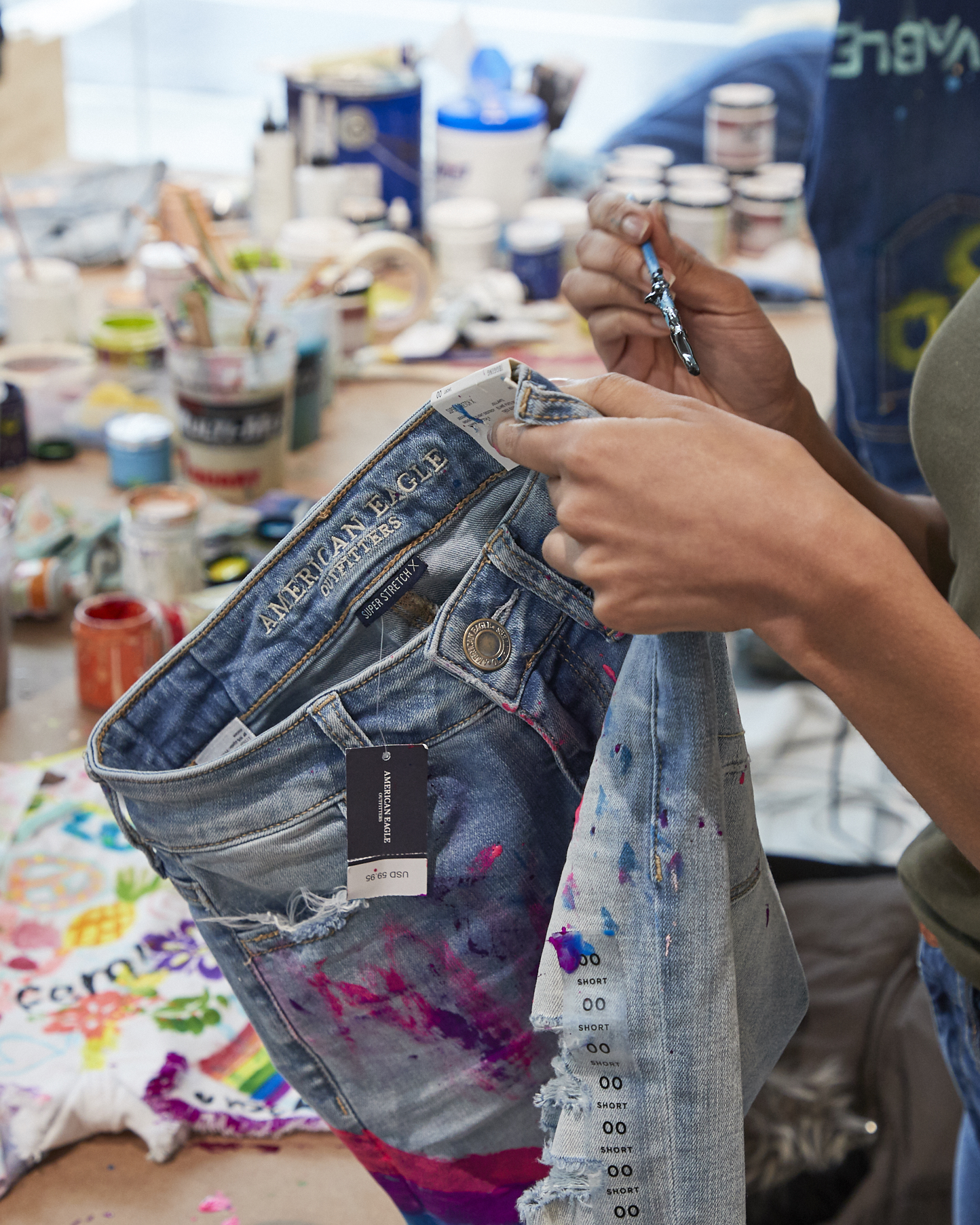 Shop Women's Jeans | Shop Men's Jeans
Show us how you customize your American Eagle jeans by tagging @americaneagle #AEJeans for a chance to be featured on our Instagram, Twitter, ae.com, and more!