YOU ARE THE ONLY THING WE CARE ABOUT WHEN MAKING OUR JEANS
It's all about feelings! Not ours, of course, but YOURS. As in, how do our jeans make YOU feel.
That's what we think about.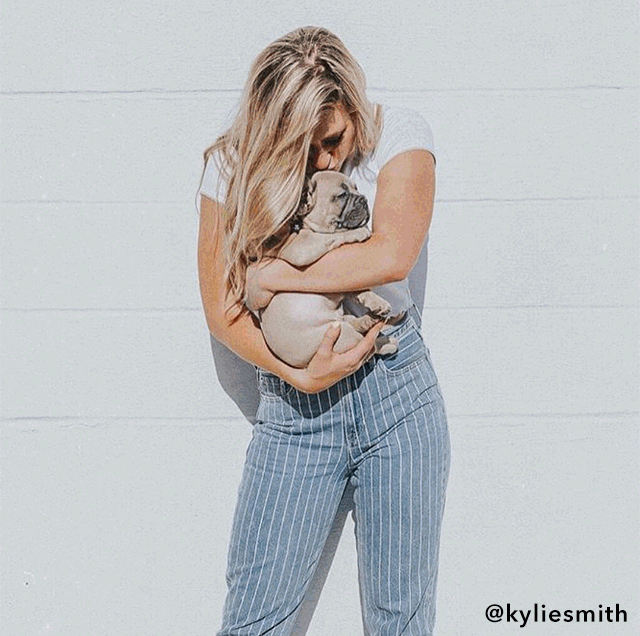 Okay maybe you might be thinking that's a bit of an oversimplification but think about it—what else matters? Jeans on their own are a boring, utilitarian staple that often stirs up feelings of dread and discomfort. If we're being completely honest, shopping for jeans is more often daunting and rarely, if ever, fun. Details like fit, washes, and styles are all pretty secondary to how you feel in your jeans and finding the right pair of jeans can be as intimidating as finding "the one". But as they say—when you know, you just know.
So this season, like every season before, we cut out the guesswork and asked you guys straight up—what's your dream jean like? Then, we went to work.
Here are the five things you asked for:
Jeans that fit and look amazing!
Since we started making jeans, we always wanted to bust the myth that you needed to spend a lot of money for a pair of great jeans or that you needed to be genetically blessed to look good in them. So we agonize over every single detail like back pocket placement, washes, and fits that are not only amazing but extremely flattering on every size and shape.
Jeans that feel insanely comfortable!
No, we did not make denim sleepwear. We created Next-Level Jeans. It's all in the name, really. It's truly a game changer—this advanced stretch technology is designed to feel super soft against your skin and look like real jeans, not like leggings. Engineered to hold its shape (aka yours) and stretch without feeling tight or restrictive so you can make moves, dance, eat, and live in them. Best of all, they bounce right back—no bagging out or stretching out over the course of the day. Seriously, don't just take our word for it—get yourself to a store and experience them for yourself. You'll be converted for life.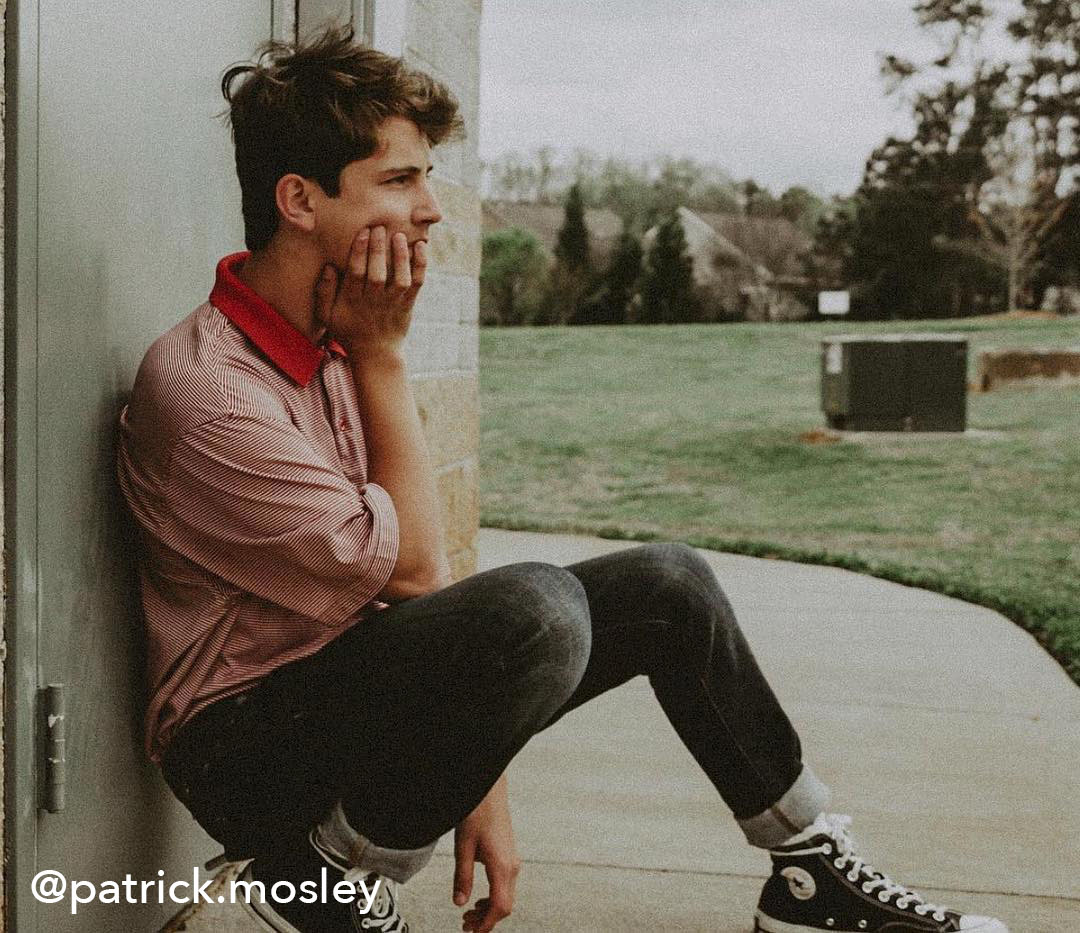 Options, options, options!
Most of us stick to our favorite "fits" once we find them, so it was a no-brainer to just blow out the options within each style. It's our most expansive collection yet—13 total fits for men and 23 fits for women in over 100 washes. In other words, make some closet room because you'll want to buy your favorite fit in every wash, color, stretch, and distress. You can even get a different back patches put on in select stores.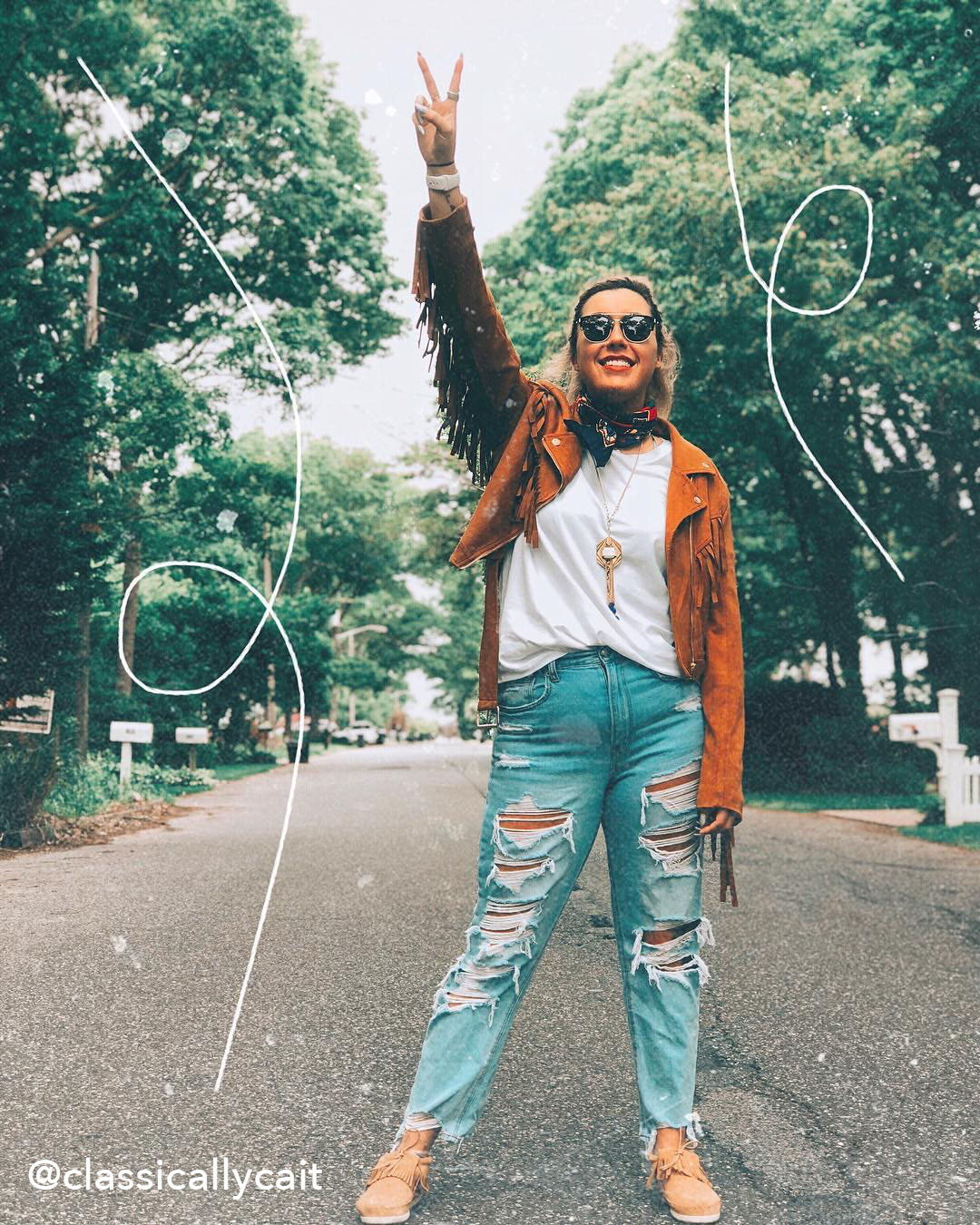 For the girls, more high-waisted fits.
The numbers don't lie, the ladies love a high-waisted fit. Luckily, we have 10 high-waisted fits, most of which come in multiple different washes. In fact, you can practically wear a different high-waisted jean every day for 2 months.
For the boys, more skinny jeans.
We get that it's a bit scary to hear the word "stretch", "slim", or "skinny" without thinking of men in skin-tight jeans–but we wouldn't do that to you. Our slim and skinny fits have been more popular than ever and with our new Next Level technology, they feel better than ever.